Golden Flips Maine House Seat for Democrats on Ranked-Choice Ballot
(Bloomberg) -- Democrat Jared Golden, a U.S. Marine veteran, has defeated two-term Republican Representative Bruce Poliquin in Maine's Second District, AP projects, as the state's first use of ranked-choice balloting in a congressional race proved consequential.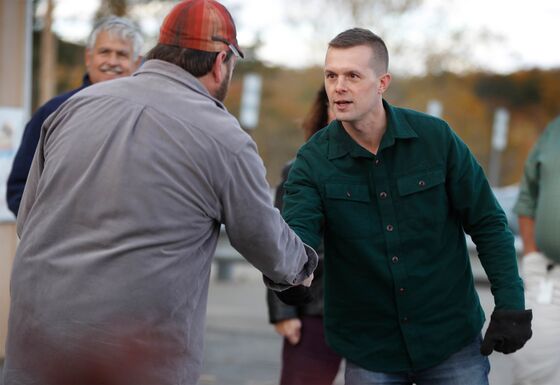 Poliquin, the incumbent, led after ballots were initially tabulated, though no candidate had an absolute majority. However, under ranked-choice voting, the lowest-choice candidates were eliminated and their votes reallocated to their second choices. Under that system, Golden, the Democrat, pulled ahead.
Poliquin sued to stop the runoff, however a judge denied his request for a temporary restraining order, allowing the process to continue, the New York Times reported.
The expensive race had been seen as a test of President Donald Trump's appeal and shows Democrats can win back rural, working class areas with recruits like Golden, a state representative who sports tattoos on his forearms from his days in the service.