Trump Says He Had a 'Very Nasty' Business Relationship With Mueller
(Bloomberg) -- President Donald Trump said he had a nasty and contentious business relationship with Robert Mueller, and he called on the special counsel to disclose such "conflicts of interest" in one of his most direct attacks on the probe into Russian interference in the 2016 election.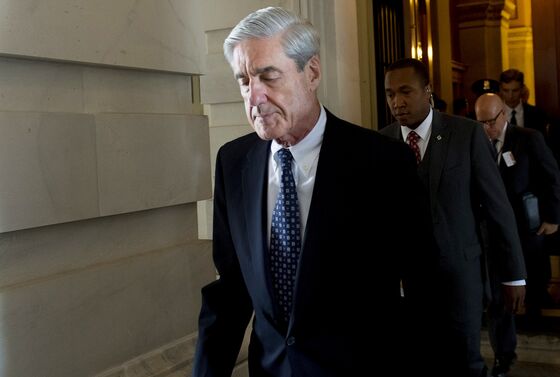 Trump didn't say what those conflicts were, but he said he turned down Mueller to lead the FBI for a second time before Mueller was appointed special counsel, and that James Comey, whom Trump fired as FBI chief, is Mueller's "close friend."
"Is Robert Mueller ever going to release his conflicts of interest with respect to President Trump, including the fact that we had a very nasty & contentious business relationship," Trump said in a tweet on Sunday, one of many in an active day on Twitter complaining about the investigation, press coverage, and immigration.
Trump has escalated his attacks on Mueller and the investigation he repeatedly calls a "witch hunt," in what is seen as an attempt to influence public opinion before Mueller producer a report, and as the November midterm elections that will decide control of Congress draw closer.
The president's lawyer, Rudy Giuliani, also appeared on two Sunday political shows to deny a report that Trump knew about a 2016 meeting between his campaign and Russians that's a central focus of the probe.
Trump said in another tweet on Sunday that Mueller, who led the FBI from 2001 to 2013 and is known to be a lifelong Republican, only appointed as prosecutors "angry" Democrats who have contributed to or previously supported Democrats, and is failing to investigate Democrats.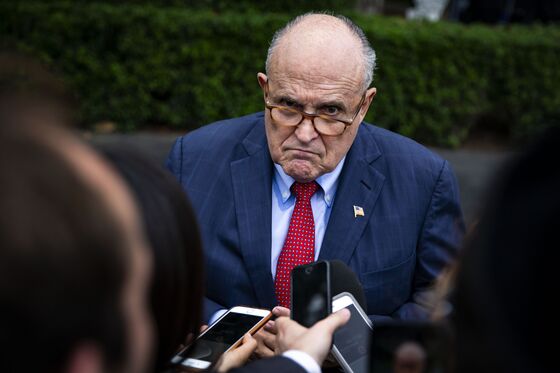 The Washington Post reported in July 2017 that some of Trump's lawyers were exploring ways to limit or undercut Mueller's probe. Citing two unnamed White House advisers, the newspaper said Mueller and the Trump National Golf Club in Virginia had a dispute over fees when Mueller resigned as a member in 2011. A spokesman for Mueller said there was no dispute when Mueller, who was FBI director at the time, left the club, the Post said.
CNN reported on July 26 that Trump's former lawyer, Michael Cohen, is prepared to tell federal investigators that then-candidate Trump knew and approved of the Trump Tower meeting in 2016, in which a Russian lawyer with links to the Kremlin was expected to deliver damaging information about Democrat Hillary Clinton.
Appearing on Fox News and CBS Sunday, Giuliani said the president did not know beforehand about the meeting attended by the president's son, Donald Trump Jr., as well as Paul Manafort, the former chairman of Trump's presidential campaign, and Trump's son-in-law, Jared Kushner. Giuliani said Cohen has claimed those who were allegedly present when Trump learned about the meeting also deny he knew about it.
"It seems to me his default position is to lie," Giuliani said on "Fox News Sunday" of Cohen, who in May he characterized as an "honest, honorable lawyer."
In a separate interview on "Face the Nation," Giuliani said he's aware of "something like 183 unique conversations on tape" from Cohen. Trump is on one tape discussing a possible payment to Karen McDougal, who said she had an affair with Trump, and there are another "11 or 12 others" in which Trump is discussed, Giuliani said. There an "untold number" of other tapes that have "no relation" to Trump, he said.
Still, such testimony by Cohen, a longtime fixer for the former property developer and reality-show celebrity, would contradict the testimony and public denials of the president, his son, and other campaign officials who've repeatedly said the president wasn't aware of the Trump Tower meeting until more than a year later.
Trump on Friday reiterated that position.
"I did NOT know of the meeting with my son, Don jr.," the president tweeted. "Sounds to me like someone is trying to make up stories in order to get himself out of an unrelated jam."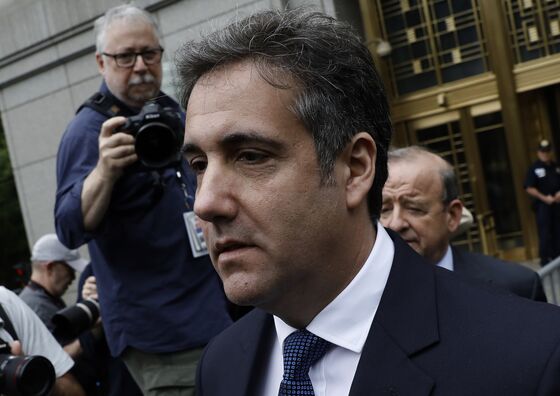 Trump faces potential legal and political danger if it's proven he knew in advance about the meeting, according to former federal prosecutors. Trump Jr. could face charges of lying to Congress if Cohen's allegation is proven true, as he testified under oath that his father didn't know about the meeting.
The CNN report about the Trump Tower meeting followed the airing of an audio recording between Trump and Cohen that appeared to show that Trump was informed of a payment aimed at covering up an alleged affair with McDougal, a former Playboy model. The recording was one of 12 seized by federal agents in raids on Cohen's office, residence and a hotel room.
Giuliani said the revelation of those tapes was "a very good development for us" and showed Trump did nothing wrong.
Cohen's lawyer, Lanny Davis, declined to comment.
Davis contends that the audio recording, which was made in September 2016 by Cohen and released on July 24 by CNN, captures the future president and Cohen talking about buying the rights to McDougal's story sold to the National Enquirer, which never published it.
Besides Trump's tweet on Sunday complaining about Mueller's "conflicts," the president repeated his contention that the investigation is "rigged" and called it "an illegal Scam." He also contended that 90 percent of the coverage of him from the "insane" media -- especially from the New York Times and Washington Post -- is negative.