Ginsburg Temporarily Blocks Ross Deposition in Census Lawsuit
(Bloomberg) -- Supreme Court Justice Ruth Bader Ginsburg temporarily blocked the deposition of Commerce Secretary Wilbur Ross in a lawsuit challenging his decision to include a question about U.S. citizenship in the 2020 census.
The administrative order will last until the court decides how to handle a request from President Donald Trump's administration to stop the deposition. The case could produce the first public vote from the newest justice, Trump appointee Brett Kavanaugh.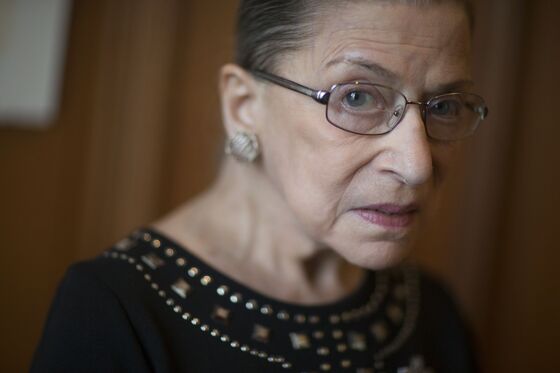 Advocacy groups and more than a dozen states, cities and counties sued the Commerce Department, saying the citizenship question discriminates against immigrants and will reduce the accuracy of the count by lessening participation.
Ginsburg gave the challengers until Thursday to file a response to the administration's request.
A federal judge last month ordered Ross to sit for a deposition, saying he has first-hand knowledge related to the claims and was "personally and directly involved in the decision, and the unusual process leading to it, to an unusual degree." The deposition had been scheduled for Thursday.