The Ghosn Affair Is an Inconvenient Scandal for President Macron
(Bloomberg) -- Less than two weeks ago, Emmanuel Macron was beating the drum for the world's largest car alliance. The French president stood alongside Carlos Ghosn, the head of Renault SA and Nissan Motor Co., at a factory in northern France as they announced that the French car maker would manufacture vans for its Japanese partner.
Rather than taking another step toward reconciling an often reluctant French public with the global economy, Macron is now confronted with the potential fallout from Monday's shock announcement that Nissan had fired Ghosn over alleged financial improprieties. And it's an executive with whom Macron had some previous tussles.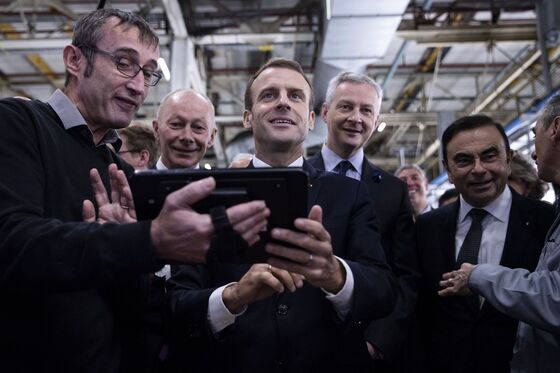 So far, the French leader has been tight-lipped, saying only that the government would be "extremely vigilant" regarding the stability of the Renault-Nissan alliance. Indeed, the board of Renault and Macron's people were caught unaware by the allegations, according to people familiar with the matter. But pressure is increasing on the government to wield its strength as Renault's most powerful shareholder.
Finance Minister Bruno Le Maire told French radio that an interim leader was needed while Macron's opponents called on Ghosn to leave Renault and denounced the "irresponsibility" of the government in its oversight of its 15 percent stake in the car company.
Read More: Ghosn's Fall Ripples From Tokyo to Paris
With Ghosn detained by the authorities in Japan and both carmakers trying to figure out what might come next, the scandal has reverberated around the world. In France, though, Renault's importance to industrial history can't be overstated and helps explain the potential political fallout.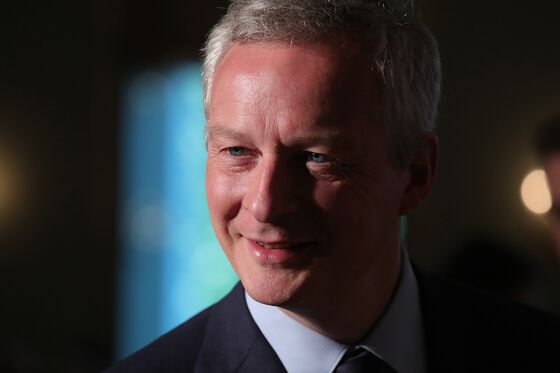 Renault, which employs 48,000 people in the country, was nationalized after World War II and incorporated many of France's disparate car companies. Its Billancourt factory on the edge of Paris was the scene of major labor conflicts before closing in 1992.
The company was sold to the public four years later and grew into a key component of the modern French economy. In June, Renault pledged to invest 1.2 billion euros ($1.4 billion) in its French factories to make electric cars, one of Macron's favorite projects.
During their almost 20-year-old alliance, Nissan has grown into the larger of the two main partners, but has less say. Renault owns just over 43 percent of Nissan, compared with the Japanese company's 15 percent stake in the French partner. It also boasts full voting rights in the alliance, while Nissan has none.
That lopsided structure was always a point of contention between the French and the Japanese side. There was also tension between the French government and Ghosn since Macron spearheaded the purchase of a stake three years ago when he was economy minister to secure extra voting rights. It was a move that took Ghosn by surprise and he opposed it.
France wielded its power, though that ultimately created problems, according to Jefferies analyst Philippe Houchois. The French government's representatives on the Renault board agreed to renew Ghosn's mandate in February in exchange for a pay cut in 2018 and a pledge for Ghosn to deepen the partnership with Nissan. "With only a 15 percent stake in Renault, the French state may also have overplayed its influence," Houchois said.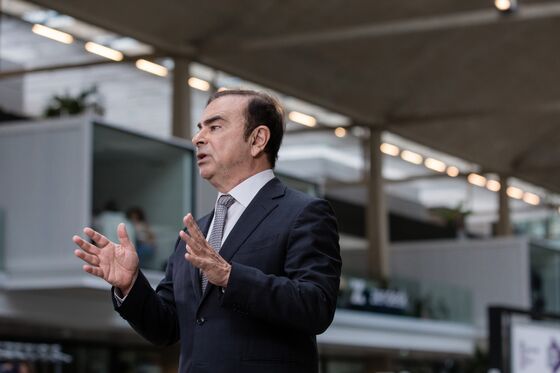 The question now is what influence the scandal will have on the French president. Even if Ghosn's alleged tax avoidance appears to be centered in Japan, how much the wealthy pay is a sensitive issue in France.
Shortly after his election in May 2017, Macron eliminated a wealth tax and cut taxes on capital and corporations, earning him the moniker "President of the Rich" by opponents.
Macron has frequently spoken about wanting the French to feel comfortable with business and accept his mantra that creating a more friendly tax and labor environment will benefit everyone by creating more jobs. At the same time, he's argued that businesses have responsibilities.
Ghosn's visit to Renault's Maubeuge factory on Nov. 8 came during Macron's week-long tour of war memorials and decaying industrial towns in northern France. If he was aware that Nissan and Japanese investigators were closing in on him, Ghosn certainly didn't show it.
The chief executive and chairman greeted local dignitaries and then he and Macron took a tour of the assembly line, where they were shown a tablet used to organize production and a drone used to inspect the factory. Ghosn gave an interview to Bloomberg News where he spoke about incentives the French government is offering consumers to buy cleaner cars.
On Tuesday, Macron was speaking to French residents in Brussels about his goal to "launch profound reforms to make France an economic, social, and environmental power."
There was no mention of Ghosn.