Ghosn's Woes May Spell Trouble for Japan Inc
(Bloomberg) -- Ousted Nissan Motor Chairman Carlos Ghosn's legal troubles keep getting worse — and may begin taking a toll on some of Japan's international relationships.
Ghosn, a citizen of France, Brazil, and Lebanon, was indicted today for financial offenses for the second time since his Nov. 19 arrest. He's been confined to a Tokyo cell ever since, subject to daily interrogations with no counsel present. He denies wrongdoing.
His detention could put Japan's relationship with France under strain. President Emmanuel Macron's government is the biggest shareholder in automaker Renault, which Ghosn also chairs. So far, French officials have largely stood by him, declining to demand his departure from the company and asking for the presumption of innocence to be respected – a thinly veiled dig at Japan's justice system, in which prosecutors virtually never lose.
The length of Ghosn's detention without trial – in solitary confinement and allowed very little contact with his family – has come as a shock to some expats in Japan, potentially clouding Prime Minister Shinzo Abe's efforts to portray his country as an attractive prospect for foreign investors.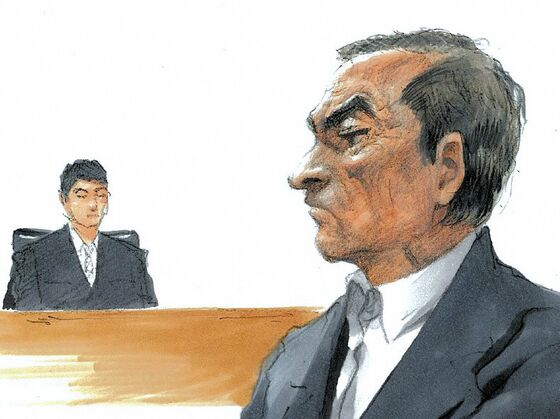 Record breaker | President Donald Trump closed off the only live negotiation on Capitol Hill to resolve the partial government shutdown, now poised to become the longest in U.S. history, just as about 800,000 federal workers are set to miss their first paychecks. The move has increased the likelihood that Trump will declare a national emergency on the Mexican border and circumvent Congress to fund a wall. Jennifer A. Dlouhy takes a closer look at the potential legal ramifications.
Corporate connections | William Barr, Trump's choice to lead the Justice Department, has a track record that signals he could take a softer approach to policing mergers and promote a more business-friendly prosecutions. Barr would be the first attorney general in decades to bring an extensive corporate background to the nation's top prosecutorial post.
Propaganda machine | Hungarian Prime Minister Viktor Orban has created one of the most powerful tools in Europe to manipulate public opinion: a propaganda behemoth of hundreds of media outlets. He's using the conglomerate, made up of radio stations, television channels, newspapers and websites donated by allies to a pro-Orban foundation, to drown out protests that have morphed into calls for the end to his self-declared "illiberal democracy."
Greece troubles | Athens is in the spotlight once more as the country hits a serious bout of political turbulence. A dispute with the Republic of Macedonia over its name could split the governing coalition, forcing Prime Minister Alexis Tsipras to call a confidence vote. The timing of the crisis couldn't be more awkward — German Chancellor Angela Merkel is in town to highlight the success of her globalist approach in turning around the Greek economy and riding out the immigration crisis.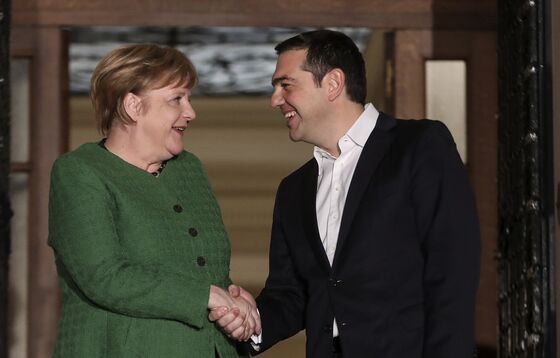 Hopes dashed | Two journalists jailed for breaching Malaysia's official secrets act had an appeal against their seven-year sentence rejected today by a Myanmar court. Reuters reporters Wa Lone and Kyaw Soe Oo were detained in December 2017 while investigating the killing of 10 Rohingya Muslim men and boys in a village. They both pleaded not guilty, with Reuters citing "compelling evidence of a police set-up."
Michael Cohen, Trump's former personal lawyer, has agreed to testify next month before the House Oversight Committee, potentially providing an explosive public account of the inner workings of the president's business, personal life and 2016 campaign.
Macron next week launches a three-month national debate he hopes will dissipate the anger displayed in the recent protests, without derailing the reforms he insists France needs.
Sweden may finally get a new government, ending its longest political impasse in its history.
And finally... A coup attempt in Gabon last week by six soldiers who said they wanted to "save the democracy" has prompted Gabonese to try their own coup — by spreading photos on social media. Inspired by the image of the three gun-toting mutineers who appeared on state TV, Gabonese, some as young as six, have circulated pictures of themselves carrying frying pans, brooms, and beer bottles in a parody of the brief action by the putschists, who many in the small oil-producing Central African nation are mocking as amateurs.