Ghosn Arrest Is the Last Thing Macron Needs
The French government is calling for cool heads before jumping to conclusions on Carlos Ghosn. The truth is, officials probably need a moment to catch their breath.
The Renault chairman's arrest in Tokyo yesterday was a gut-punch in Paris, where the administration had no clue the global face of France Inc. was under suspicion. Japanese prosecutors say Ghosn understated his compensation and made personal use of company assets.
Finance Minister Bruno Le Maire is scrambling to mitigate the economic risks – Renault's crucial alliance with Nissan is weakened as a result, and that poses a threat to jobs and investment in France.
Le Maire said in a French radio interview today he'll look to appoint an interim leader to take charge of Renault, and in a call with his Japanese counterpart Hiroshige Seko he'll try to find out what evidence Nissan has provided against Ghosn.
"For the moment, we have nothing," Le Maire said.
It's all a bit of an embarrassment for President Emmanuel Macron, who has focused on convincing the nation to embrace the benefits of capitalism, and selling French business to the rest of the world.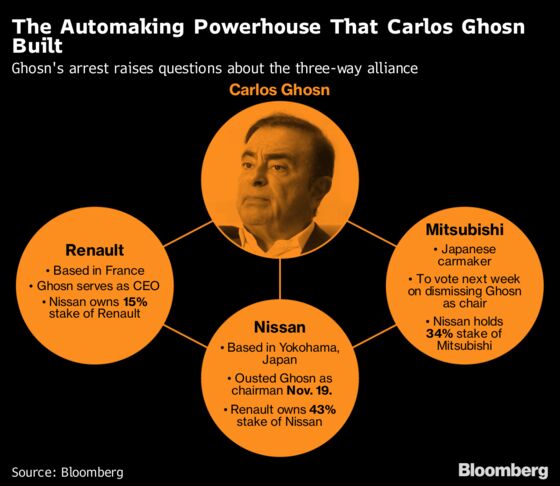 May survives | U.K. Prime Minister Theresa May looks like she's going to scrape through her latest Brexit crisis, as the plot to oust her by furious Tory euroskeptics appears to be fizzling out. But just when she seems to be winning one battle, another one gets worse. In a late vote in Parliament yesterday, Northern Ireland's Democratic Unionist Party – which props up May's minority administration – refused to back her government's budget in a warning of the trouble she'll face when her Brexit deal reaches the floor next month.
Private email accounts | Ivanka Trump's lawyer has defended her use of a personal email account, saying it was "almost always for logistics and scheduling concerning her family." The statement comes after the Washington Post reported that the president's elder daughter sent hundreds of emails to White House aides, Cabinet officials and her assistants last year. Sensitivities surrounding the issue stem from attacks by Donald Trump's election campaign on Hillary Clinton for using a private server during her tenure as secretary of state.
Recipe for influence | The secretive businessman known as Vladimir Putin's "chef" has emerged as an unlikely point man in Russia's geopolitical push into Africa. Backed by a mercenary army, Yevgeny Prigozhin, who's under indictment for allegedly meddling in the 2016 U.S. election, is offering security, arms training and electioneering services to leaders of unstable states in exchange for mining rights and other opportunities, Henry Meyer and Ilya Arkhipov report.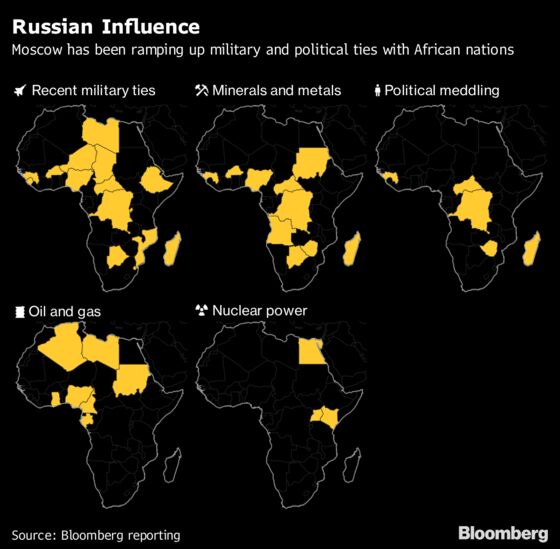 Draghi's man in Rome | Matteo Salvini might attract most of the attention in Italy with his tirades against EU budget constraints, but his closest adviser is working quietly behind the scenes to avoid a head-on clash with Brussels. As John Follain and Lorenzo Totaro report, Giancarlo Giorgetti is aware of the pitfalls of a market rout and is prepared to play the long game.
And finally… Since Trump said people in Finland spend a lot of time raking their forests to prevent fires, Finns have been mocking the president online under the hashtag RakeAmericaGreatAgain. Many said their Nordic homeland is 80 percent forest and manicuring it wouldn't even be possible, while others noted climatic differences. But it turns out Trump may have apoint. Raking is actually a technical forest management term for clearing organic debris, crucial in preventing large blazes.