Ghislaine Maxwell Denied Bail in Sex-Trafficking Case
(Bloomberg) -- Ghislaine Maxwell was ordered to remain in custody while she awaits trial on charges that she recruited underage girls to be sexually abused by her former boyfriend, disgraced financier Jeffrey Epstein.
U.S. District Judge Alison Nathan on Tuesday denied Maxwell's request to be freed on bond at a two-hour hearing in Manhattan. Maxwell, 58, who pleaded not guilty earlier on Tuesday, has been in federal custody since she was arrested by FBI agents on July 2 at her secluded estate in Bradford, New Hampshire.
Nathan concluded there was a "substantial actual risk" that Maxwell would flee the country. The judge cited Maxwell's "extraordinary" financial resources and "international ties," including the fact that she holds citizenship in France, which doesn't extradite its citizens. Despite Maxwell's offer to post a $5 million bond and submit to house arrest, Nathan concluded there are "no conditions of release" that could reasonably ensure Maxwell would show up for trial.
As Nathan announced her decision, Maxwell, who was appearing via feed from a federal jail in Brooklyn because of the coronavirus pandemic, slumped her shoulders and looked downward.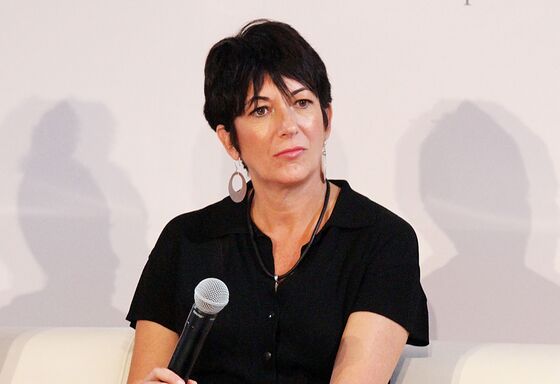 Maxwell will now have to spend the next year behind bars before her trial, which the judge set for July 12, 2021. That may put added pressure on her to plead guilty and cooperate with prosecutors, though it's unclear what she might be able to offer them. They said at the hearing the government's investigation is "ongoing" but that they have no current plans to bring additional charges.
Read More: Five Takeaways From Ghislaine Maxwell Court Hearing
The Oxford-educated socialite appeared for the hearing in brown inmate fatigues and with her dark hair pulled back in a bun, addressing the judge softly and politely. She remained impassive as a prosecutor argued against bail, describing her as a "predator."
Annie Farmer, one of the alleged victims, addressed the court via telephone and argued against bail, saying she would feel unsafe if Maxwell were released.
"If she is out, I need to be protected," said Farmer, who also appeared in court last year after Epstein was arrested to say he posed a danger to her and the community.
Epstein, who was arrested last July and charged with trafficking underage girls for sex between 2002 and 2005, died in jail in an apparent suicide before he could stand trial. Epstein was also denied bail after a different federal judge found he posed both a flight risk and a danger to the community.
Assistant U.S. Attorney Alison Moe said there was an "extreme" risk Maxwell would flee because of her access to bank accounts holding more than $20 million and her French citizenship. Moe said Maxwell might have additional undisclosed financial resources, noting that her lavish lifestyle didn't "make sense" based on her reported assets.
"She's had the ability to live off the grid for the last year," Moe said, pointing out that Maxwell adopted a false identity as journalist "Jen Marshall" when she purchased her New Hampshire estate last year.
Maxwell's lawyer Mark Cohen countered that she wouldn't flee the U.S. because she has a tight-knit family in the country and many friends. He said "she's not the monster" that the government has portrayed her, arguing that prosecutors were attempting to "throw dirt" and "spin" or distort their evidence against her. Cohen also pointed out that even Bernie Madoff was at one point permitted bail and home detention.
According to the defense, Maxwell has lived in the U.S. since 1991, became a U.S. citizen in 2002 and remained in the country after Epstein was arrested. They said Maxwell was willing to submit to house arrest and electronic monitoring and there were six people -- including two sisters who live in the U.S. and are U.S. citizens -- willing to guarantee her bond.
Facing six charges, Maxwell is accused of luring at least three girls as young as 14 into Epstein's orbit between 1994 and 1997. Federal prosecutors said she undressed in front of the girls and was sometimes present during sexual encounters, helping to "normalize" Epstein's abuse. She's also charged with perjury over testimony she gave in previous lawsuits denying knowledge of Epstein's conduct.
Maxwell's lawyers have said they plan to mount "significant challenges" to the government's case. They say it's barred by Epstein's 2007 non-prosecution agreement with the U.S. Justice Department, which covers "any potential co-conspirators."
Prosecutors say she could get 35 years if convicted. Her lawyers say a more likely sentence is about 10 years.
Maxwell has been in hiding since Epstein was arrested, prosecutors claim. She was living so secretively, they say, that a team of former British military guarded her around the clock, and she tried to hide when FBI agents went to her New Hampshire estate to arrest her. After they broke down the front door, agents later found a mobile phone wrapped in tin foil in what the government called "a seemingly misguided attempt to evade detection."
Cohen disputed that account at the hearing, saying she was simply following a protocol set up with her security guard. He said Maxwell's lawyers were in touch with prosecutors several times in the last year, and a voluntary surrender could have been arranged if the government had provided advanced notice of the indictment.
The government is trying to "spin facts to make my client look sinister," Cohen said.