Germany Limits Access to Restaurants to Check Omicron Surge
(Bloomberg) -- Germany tightened restrictions on access to restaurants and cafes and vowed to accelerate vaccinations in an effort to keep the rapidly spreading omicron strain of the coronavirus in check.
Chancellor Olaf Scholz and regional leaders agreed in a video call Friday that people who are vaccinated but haven't yet had a booster shot and those who have recovered from Covid-19 will still have to provide a negative test at restaurants, cafes and similar establishments. Officials are seeking to tackle the latest surge in infections by limiting social contact without resorting to sweeping lockdown measures like shuttering businesses and schools.
"Although the situation is better than we feared, we know that the new omicron variant will lead to a further rise in the case numbers," Scholz said at a news conference in Berlin. "It's clear that omicron will be with us for some time and it's too early to sound the all-clear for our health system."
Germany's Covid infections have been rising rapidly in recent days, though the country has yet to experience the dramatic surge seen in countries like Britain, France and Ireland.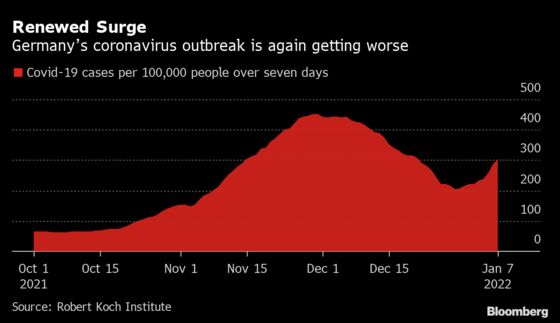 The seven-day incidence rate per 100,000 people declined through most of December but has since risen back above 300, according to the latest data from the RKI public-health institute. It's still well short of a peak of over 450 reached in late November, and pressure on intensive-care units has eased considerably since then.
Europe's biggest economy is already in what some officials have termed a "lockdown of the unvaccinated," with limits on access to non-essential stores, restaurants and theaters. There are also strict hygiene rules and curbs on the size of public gatherings that apply to all citizens.
Scholz and the state premiers also agreed Friday to allow people to test out of quarantine after one week instead of the current 14 days to avert staff shortages in critical services, while people with a booster shot will be exempt from having to isolate. They made an "urgent recommendation" for wearing particle-filtering FFP-2 masks in stores and on public transport.
Authorities will meet again on Jan. 24.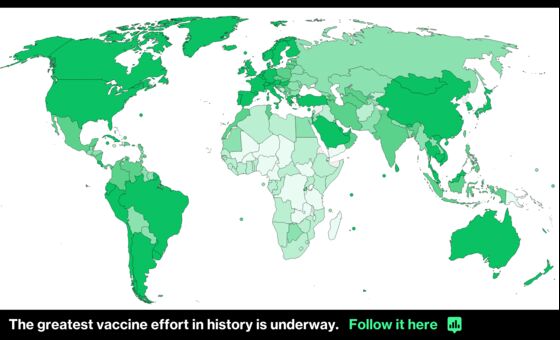 Health Minster Karl Lauterbach warned this week that omicron could persist longer than expected and may be replaced by other variants that are just as contagious but even more dangerous. Some form of mandatory vaccination is the best protection, he said.
Germany's Bundestag is expected in the coming weeks to start debating the introduction of a vaccine mandate, and officials have said it could take effect from around March.
"It's important to have obligatory vaccination to prevent us from facing the same problems in the fall that we have now," Lauterbach said in an interview with Welt television Thursday. "It's highly unlikely that omicron will be the last significant variant."