Germany Shaken by an Extremist Surprise
The German establishment's playbook for dealing with populism is simple: you ignore the problem and hope it goes away.
So when a state leader from Angela Merkel's Christian Democrats threw in his lot with the far right this week, he met with opprobrium across the mainstream. Merkel called it "unforgivable." Her coalition partner said a "taboo" had been broken.
But Mike Mohring, the CDU chief in Thuringia, might legitimately ask what else he was supposed to do. He's been fighting to keep the party relevant in the poorer east where many voters feel its center-right policies have failed them and resent the support Merkel has offered to a wave of refugees.
And he knows that the fundamental challenge isn't the nationalist Alternative for Germany, or AfD's local leader — a bona fide fascist according to a German court ruling — but that 260,000 voters decided to back him.
National party leader and Merkel heir Annegret Kramp-Karrenbauer may never recover from the humiliation, and it may well push more angry easterners into the arms of the anti-immigrant AfD.
That would leave the CDU no closer to tackling the real issue — the shadow of fascism in Germany.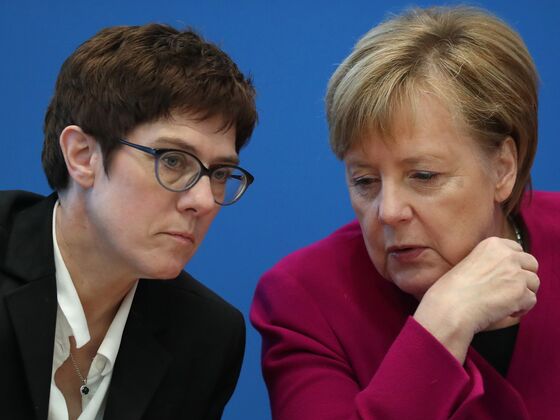 Growing discontent | President Xi Jinping's government has worked hard to channel anxiety over the coronavirus into patriotic fervor. But the death of a 34-year-old doctor today has unleashed a wave of fury that's sparking a rare crisis of confidence in China's Communist Party. The death of Li Wenliang, who was sanctioned by authorities after blowing the whistle on the disease last month, was met with an outpouring of grief and outrage by hundreds of millions of social media users.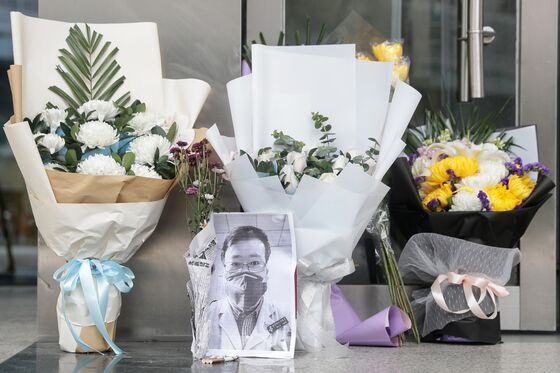 Post-Iowa showdown | Pete Buttigieg and Bernie Sanders will meet face-to-face on the debate stage tonight in New Hampshire, amid a bitter and unanswered dispute over which one of them will come out victorious from the Iowa caucuses. Their tie sets them up as the co-front-runners in the all-important delegate race and — for now — the standard-bearers of two distinct wings of the Democratic party.
Click here for more on Sanders's efforts to win in delegate-rich California.
Fearing reprisal | Now that President Donald Trump has been acquitted of two impeachment charges, many career national security officials fear that he could unleash on the foreign policy establishment he's long equated with what some of his advisers and supporters call the "Deep State."
Syria's defiance | A day after President Recep Tayyip Erdogan demanded that Syria end its siege of two Turkish military outposts in northwestern Idlib province, the Russian-backed forces loyal to Damascus captured a strategic town, besieging a third Turkish military outpost. The assault heightened tensions between Ankara and Moscow following an attack on Monday by Syrian troops that killed seven Turkish soldiers and a civilian.
Falling behind | Irish Prime Minister Leo Varadkar looks set to lose power in tomorrow's election. He may have scored successes in Brexit negotiations, but as Dara Doyle reports, voters don't seem to care much — they're focused on the nation's ailing health service, a housing shortage and Varadkar's "posh boy" persona. Polls indicate the Fianna Fail party, which oversaw Ireland's economic collapse and the 2010 bailout, will emerge as the winner.
Russian Foreign Minister Sergei Lavrov visits Venezuela for talks with President Nicolas Maduro.
Indian Prime Minister Narendra Modi's party is set for a tough fight in the Delhi state election tomorrow, in the first major test at the polls of his religion-based citizenship law that's spurred nationwide protests.
The U.S. announced yesterday plans to start trade negotiations with Kenya in what could be the first such agreement with a sub-Saharan African nation.
Pop quiz, readers (no cheating!). What African country's Constitutional Court ordered fresh elections within five months after annulling the results of a presidential vote last year that the opposition said was rigged? Send us your answers and tell us how we're doing or what we're missing at balancepower@bloomberg.net.

And finally ... Months of protests in Hong Kong have brought a large number of women to the front lines, upending gender roles that saw them act more as cheerleaders during a previous pro-democracy movement in the financial hub. They're not the only ones, as Shelly Banjo and Josie Wong found. Women — from Sudan to India — are bucking tradition and putting themselves at the forefront of a global wave of protests.