Germany's Merkel Vows to Strive to Avoid No-Deal Brexit
(Bloomberg) -- German Chancellor Angela Merkel reiterated her vow to do everything she could to avoid a no-deal Brexit, while maintaining solidarity with Ireland.
Merkel met Irish Prime Minister Leo Varadkar in Dublin on Thursday to discuss the U.K.'s plan to exit the bloc.
"We want to do everything, and I've said this in parliament, until the last hour to ensure that there is no disorderly U.K. exit – and we'll expend a lot of strength to that end," Merkel told reporters.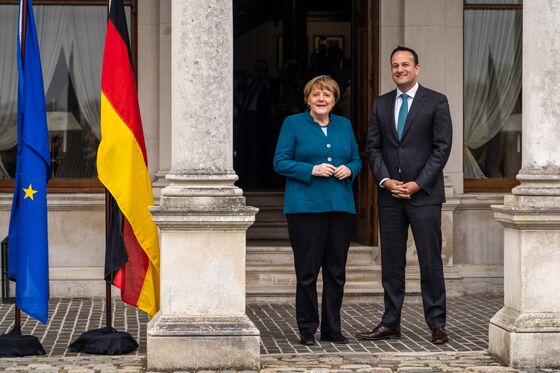 Theresa May's government is holding intensive talks with Jeremy Corbyn's opposition Labour Party in search of a compromise position on the U.K.'s future ties to the EU. Dublin would welcome a move toward a softer Brexit, as it makes that task of avoiding a hard border in Ireland less onerous.
"We'll have to wait and see" how talks unfold, said Merkel, adding she was following the discussions with "great interest." "We've seen quite a lot of movement. There's vast majority in parliament that wants to avoid a disorderly Brexit. To me, that's a point of departure."
Varadkar called for "patience" in allowing events in London to develop.
Tensions are mounting over Ireland's failure to lay out how it will protect Europe's only land border with the U.K. if Brexit talks fail to avert a disorderly break up. Earlier this year, one diplomat described the government as elusive when the European Commission pressed for a blueprint, and at an EU summit 10 days ago, Merkel questioned Varadkar over Ireland's lack of a plan, an official said.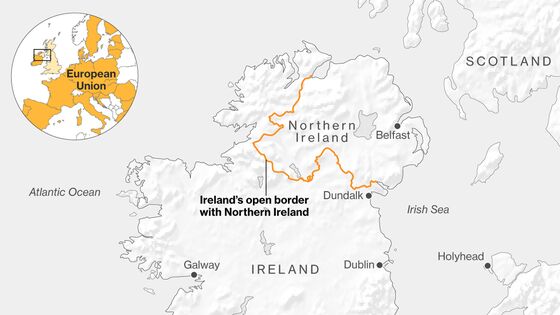 For Ireland, the dilemma is this: policing the border could endanger the region's peace process. Failing to do so could endanger Ireland's access to the single market. If the U.K. tumbles out of the bloc without a deal, the question that has dogged Brexit talks -- how to avoid a hard border on the island of Ireland -- becomes an acute crisis.
"Where there's a will, there's a way," said Merkel. "We'll find a sensible solution."
"We want to continue to stand together," Merkel said "We'll walk together every step of the way."