Germany Demands Fair Play From Biden on U.S. Travel Rules
(Bloomberg) -- Chancellor Angela Merkel's government charged President Joe Biden's administration with hampering German business interests by continuing to restrict European travelers from entering the U.S.
The rules have caused tensions with Berlin because the European Union has opened its doors to Americans, and it's time for the U.S. to do the same, according to Peter Beyer, the transatlantic coordinator for Merkel's government.
"We urgently need fact-based reciprocity in the entry rules between the U.S. and the Schengen area," Beyer said in an interview, referring to the passport-free zone that covers most of the EU. German businesses were being especially hit, "and we're not talking peanuts here," he said.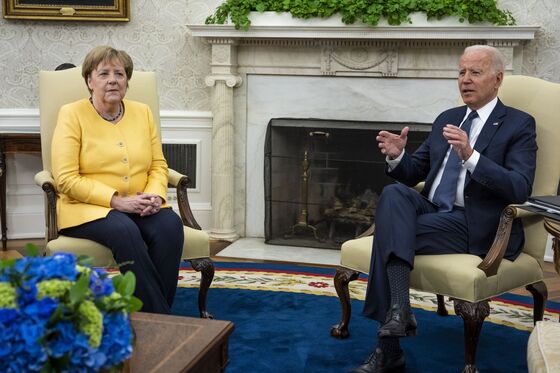 Merkel raised the issue with Biden at a July 15 White House meeting. The U.S. president told reporters that he would address the issue "within the next several days" after consulting with his Covid team. As of Tuesday, the U.S. had nearly 1,300 cases per 1 million people over the past seven days, compared with just 140 for Germany, according to data compiled by Bloomberg.
European officials across the spectrum have expressed frustration with the U.S. for maintaining travel barriers even after relaxing many domestic restrictions. The friction is a sharp contrast with the easing of transatlantic relations since the departure of Donald Trump.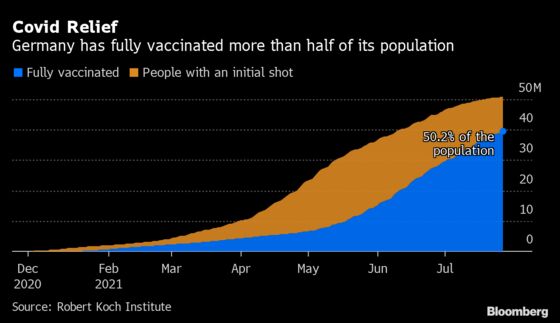 Merkel said in a press conference with Biden almost two weeks ago that the delta variant was already present in the U.S. as well as Europe, pushing back against American officials citing the risks posed by the more-transmissible strain.
Beyer, who spoke with U.S. officials in Washington last week, said that while he shares concern over delta, exempting Europeans who are fully vaccinated from restrictions would be "quite logical and justifiable."
Americans traveling to Europe generally require a negative test or proof of vaccination.
The envoy said German companies with facilities in the U.S. were being hurt because they were unable to fly in engineers for maintenance work. He said he talked to German business people during a visit to Los Angeles earlier this month.
"Industry above all is waiting desperately for a loosening," said Beyer, a lawmaker for Merkel's Christian Democrats.