Germany Calls Russia's Expulsion of Diplomats 'Unjustified'
(Bloomberg) -- Chancellor Olaf Scholz's government called Russia's tit-for-tit expulsion of two German diplomats "totally unjustified" and said the move would further damage relations between Berlin and Moscow. 
The Kremlin's move came five days after Germany sent home two diplomats following a Berlin court ruling that Russian intelligence was behind an execution-style killing in a Berlin public park in 2019. 
Germany's foreign ministry said that, although the decision was expected, it was without foundation because the government in Berlin had no choice but to take action after the court concluded that a state-sponsored extra-judicial murder took place on its soil.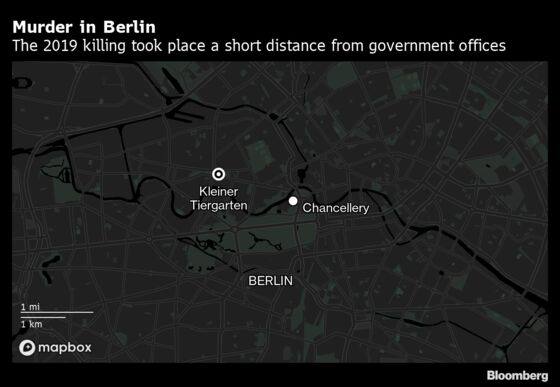 "The German government seeks an exchange with the Russian Federation on the basis of international law and mutual respect," the foreign ministry said in an emailed statement. Moscow's expulsion order "is a renewed burden on this relationship." 
Russia's ministry said earlier in a statement that two German diplomats were declared personae non gratae and ordered to leave the country in retaliation for "unfriendly" action by Germany. The ministry "categorically rejects" the German court findings, it said.