Germany's Top Diplomat Isolating After Bodyguard Tests Positive for Covid
(Bloomberg) -- German Foreign Minister Heiko Maas has quarantined himself after a member of his security detail tested positive for Covid-19.
An initial test on Maas for the disease on Wednesday was negative, according to an emailed statement from his spokeswoman.
The Foreign Ministry is clarifying "whether and to what extent other people are affected and what measures may need to be taken," the spokeswoman said. "All potentially affected persons will be contacted promptly."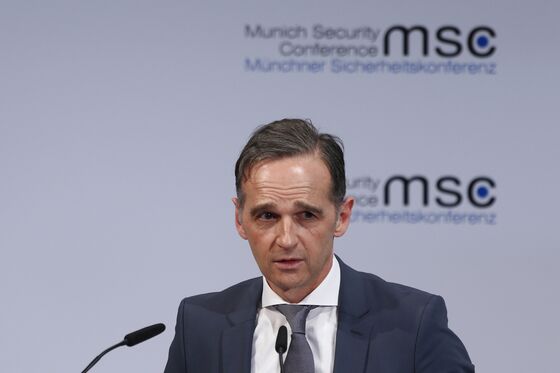 The announcement coincides with a surge in infection rates in Germany and other European countries. Chancellor Angela Merkel quarantined herself and governed from home during the early weeks of the pandemic in March, though repeatedly tested negative.
European Council President Charles Michel postponed this week's meeting of the European Union's 27 leaders because he had to quarantine. Michel, who tested negative, also came into contact with a security officer who had contracted Covid-19.