German SPD Taps Scholz Ally, Plays Down Coalition Talks 'Wobble'
(Bloomberg) -- Germany's Social Democrats nominated one of the main architects of their victory in September's election to take over as party co-leader, and played down suggestions that their goal of forming a new government by early December is at risk.
Top SPD officials meeting in Berlin Monday proposed Lars Klingbeil, general secretary since 2017 and a close ally of chancellor-in-waiting Olaf Scholz, to join Saskia Esken as co-leader. Incumbent Norbert Walter-Borjans has decided to step aside and Klingbeil's nomination -- which strengthens Scholz's hold over the party and its agenda -- will be rubber-stamped at a Dec. 10-12 congress in the German capital.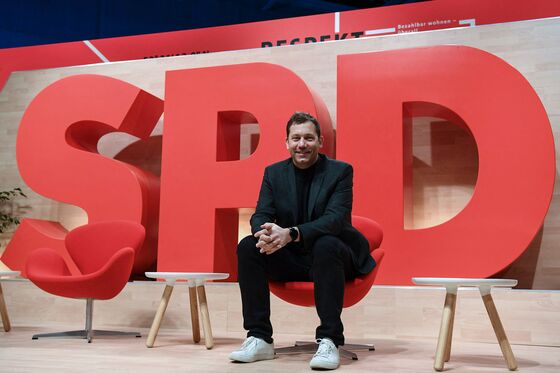 As the party's chancellor candidate, Scholz led the SPD to a surprise comeback win in the national vote. He is aiming to be sworn in to replace Angela Merkel in the first week of December at the head of a coalition of the SPD, the Greens and the pro-business Free Democrats.
Several hundred officials from the three parties are currently locked in complex coalition negotiations, and will need to bridge some significant differences on issues like tackling climate change and financing if they are to reach a deal.
Walter-Borjans and Esken both pushed back against suggestions that the Greens are unhappy with progress on climate. It's normal for coalition negotiations to experience the occasional "wobble," especially when there are three parties involved, Walter-Borjans said at a news conference in Berlin.
"We have discovered so many basic things in common during these talks that I'm sure that we'll get over this wobble and we'll find a good result, including for the Greens," he added. "That also goes for the FDP and for us too."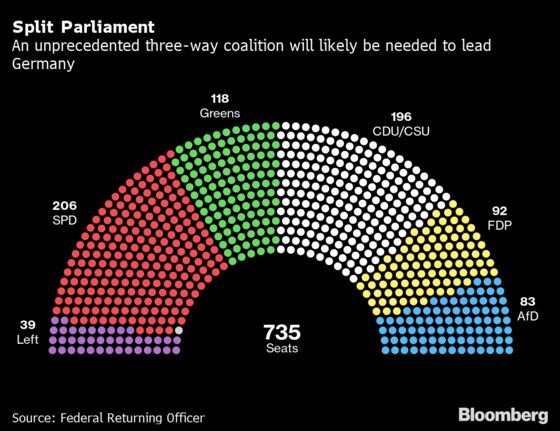 Esken said that all three are committed to the agreed timetable. Katrin Goering-Eckardt, co-leader of the Greens' parliamentary caucus, confirmed Monday that the party is still targeting early December for the new government to take office.
"But what counts is the result, not the date," she said in an interview with ARD television. "We are doing everything we can to make it work."
Like Scholz, Klingbeil, 43, is from the more conservative wing of the party, while Esken and Walter-Borjans represent the left. A passionate musician and soccer fan, he studied political science, sociology and history in Hanover and spent time in the U.S.
"One election victory is not enough for me," Klingbeil said in a video posted Monday on YouTube. "I believe there is much still to come for us as the SPD and we have to position ourselves as a modern party of the people."