German Meat Plant Ordered Shut After Coronavirus Outbreak
A German meatpacking plant was ordered to shut after hundreds of workers became infected by the coronavirus, adding to a string of outbreaks at slaughterhouses across Europe.
An initial 657 employees in a sample of more than 1,000 tested positive at a Toennies GmbH factory near Guetersloh in western Germany, prompting the shutdown. Local authorities reported 73 more cases on Thursday. District schools and child-care centers were ordered to close starting Friday until the summer break begins on June 26, and about two dozen soldiers will help with further testing.
Sven-Georg Adenauer, the Guetersloh district administrator, said Thursday the virus may have been spread when workers from nations such as Romania returned from visiting their families as European border controls were relaxed in recent weeks. All 6,800 workers at the Toennies facility had been tested four weeks ago as a precaution and only eight were positive, he said.
"We know now exactly where the virus hotspot is and that's why I won't put the whole municipality into lockdown; that would be a catastrophe," Adenauer, a grandson of former German chancellor Konrad Adenauer, said in an interview with ZDF television. "Many parents are already angry that their kids can't go to school."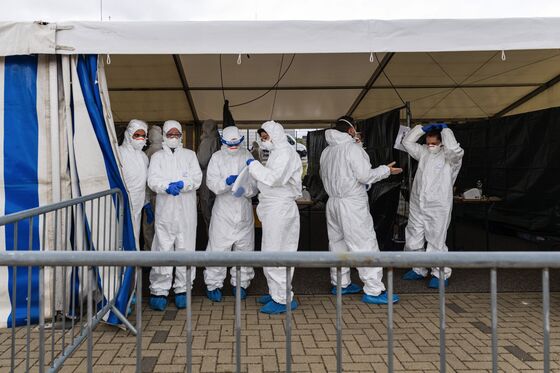 Meat plants have become hotspots for the virus worldwide, with infections from the Americas to Europe and Australia. The U.S. has been arguably the worst hit, with thousands of workers testing positive and plant shutdowns spurring temporary meat shortages at retailers and fast-food chains.
More than 1,000 workers at European abattoirs have also contracted Covid-19 as slaughterhouses in Germany, Ireland and the U.K. reported outbreaks in recent months. The latest Toennies outbreak is among the largest in Germany and a blow to the country's efforts to contain the pandemic.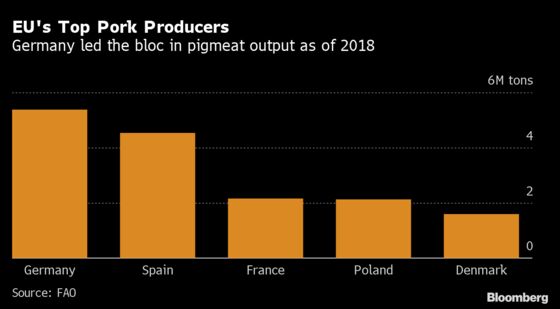 "It's not about the company now, it's about the people and the community," Clemens Toennies, the company's chief, said Wednesday in a statement. "We fully support the authorities in all measures."
The jump in confirmed cases at Toennies marks a worrying turn for local and state authorities that have ordered improved safety measures at meat plants after they became centers of infection. German meat packers supplement local staff with workers from Eastern Europe, who migrate between plants, boosting the risk of transmissions.
Chancellor Angela Merkel's cabinet in May agreed on tougher standards for the meat industry in Germany, one of the continent's biggest pork producers. From the beginning of next year, meat packers will no longer be able to subcontract workers and face stiffer fines for violating labor laws. They'll also be subject to more frequent inspections.