German Budget Surplus Allows Big Investments, Scholz Says
Germany's record budget surplus will continue to allow high investment levels, Finance Minister Olaf Scholz said on the sidelines of the World Economic Forum in Davos, Switzerland.
"So Germany has now one of the highest investment figures we ever had in history," Scholz told Bloomberg Television. "Now with the surplus we have all the possibility to be strong in this field as anyone asks us to be and as we really want ourselves."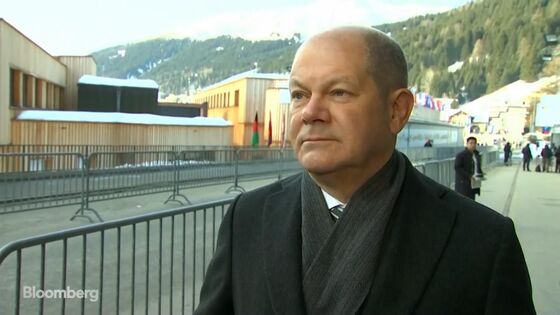 Despite calls at home and abroad for fiscal stimulus, Merkel has stuck to her government's long-standing zero-deficit spending policy which has helped the nation slash public debt by more than 20 percentage points to around 60%. Following a record budget surplus last year, business leaders and Merkel's economy minister, Peter Altmaier, are now stepping up pressure for the government to slash corporate taxes.
Germany's economy expanded at 0.6% in 2019, its weakest growth in 6 years, as trade tensions as well as a slowdown in demand weighed on the country's manufacturing output.
The global economic outlook has now improved, Scholz said on Friday.