Georgian Presidential Vote Goes to Runoff as Rivals Nearly Tied
(Bloomberg) -- The contest to be Georgia's last directly elected president is heading to a runoff after the two main rivals were practically tied in Sunday's first round.
Salome Zurabishvili, who's backed by the ruling Georgian Dream party, topped the list of 25 candidates with 38.6 percent support, ahead of Grigol Vashadze of the Strength in Unity coalition, who received 37.7 percent, with almost all votes counted, Central Election Commission Chairwoman Tamar Zhvania said Monday.
The European Georgia party's candidate, Davit Bakradze, who was third with 11%, threw his support behind Vashadze for the second round, which is expected to take place within two weeks of final results being declared.
The "competitive" election offered voters a genuine choice, though the involvement in the campaign of senior state officials from Georgian Dream "was not always in line with the law and blurred the line between party and state," international observers led by the Organization for Security and Cooperation in Europe said in a report on Monday.
The contest for the largely ceremonial post will pitch two former foreign ministers against each other. French-born Zurabishvili, 66, was foreign minister after the 2003 Rose Revolution and would become the first elected woman president in a former Soviet republic outside the Baltic states.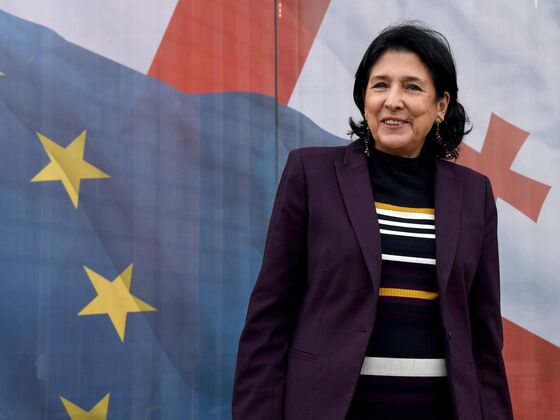 Vashadze, 60, who was foreign minister for four years to 2012, represents a coalition that includes the former ruling party of ex-President Mikheil Saakashvili. Georgia's richest man, Bidzina Ivanishvili, created Georgian Dream in 2012 in a successful campaign to oust Saakashvili's United National Movement from power and has thrown his support behind Zurabishvili.
The new president will serve a six-year term, instead of the current five, under constitutional changes which will shift Georgia to a parliamentary system of government.
From 2024, the president will be chosen by a 300-member electoral college made up of members of parliament and local government representatives, with the term reverting to five years.