Gaza Border Quiets Down After Heaviest Fighting Since 2014
(Bloomberg) -- Militant groups in Gaza said Tuesday evening they would stop firing rockets into Israel, potentially ending the heaviest fighting between the sides since their 2014 war, but Israeli officials said only conditions on the ground would determine their response.
Months of contacts led by the United Nations and Egypt aimed at reaching a long-term truce had been on the brink of collapse as Gaza rocket squads unleashed the biggest bombardment of southern Israel in four years, and Israel pounded targets across the Hamas-run territory. Thirteen Gaza militants, an Israeli soldier, and a Palestinian living in Israel were killed since the violence was triggered Sunday night by a bungled Israeli intelligence operation inside Gaza.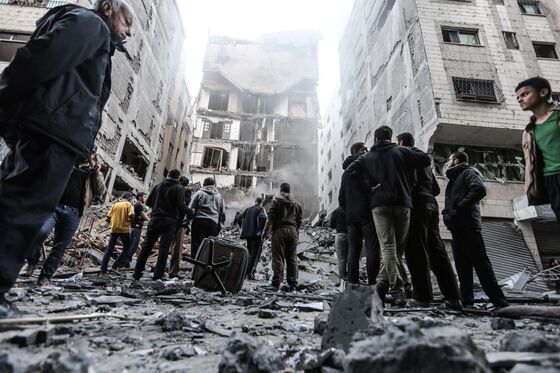 The Israeli military said about 460 launches were identified from Gaza since Sunday night, including more than 100 intercepted by missile defenses. Israel struck about 160 targets including military compounds, weapons manufacturing and storage sites, underground tunnels, Hamas naval vessels, rocket-launching sites and Hamas's al-Aqsa television, the military said.
Despite the militant groups' pledge to refrain from firing rockets, the situation remained tense. Past truces have evaporated amid mutual recriminations and renewed exchanges of fire.
The clashes have dealt a blow to efforts by Egypt and the UN to forge a sustainable cease-fire and ease the dire humanitarian situation in the strip. The enclave has been under an Israeli and Egyptian blockade since Hamas seized power more than a decade ago. Sanctions applied by the West Bank-based Palestinian Authority, as well as Hamas's choice to spend its money on weapons rather than infrastructure or social services, have deepened the area's destitution.
Domestic Pressure

Israel's security cabinet convened Tuesday with Prime Minister Benjamin Netanyahu under intense pressure to act more forcefully against Gaza militants. His decision to let a Qatari plane land last week with suitcases of cash designed to ease Gaza's distress has been attacked by critics who say Israel is paying protection money to Hamas in hopes of achieving quiet.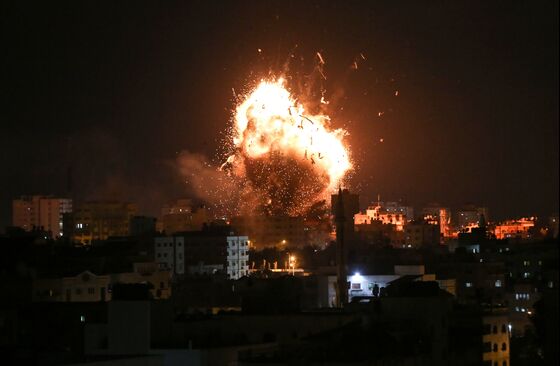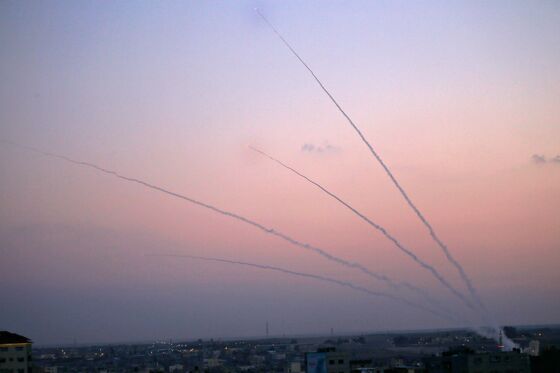 On Sunday, hours after telling reporters in Paris that he'd prefer a long-term truce to war, Netanyahu cut short a European trip to deal with the new fighting.
UN special envoy Nickolay Mladenov said on Twitter that he has been working closely with Egypt to "ensure that Gaza steps back from the brink."
"The escalation in the past 24hrs is EXTREMELY dangerous and reckless," Mladenov wrote late Sunday. "Rockets must STOP, restraint must be shown by all! No effort must be spared to reverse the spiral of violence."