FT Journalist Denied Entry Into Hong Kong, Newspaper Says
(Bloomberg) -- Financial Times journalist Victor Mallet was denied entry into Hong Kong on Thursday, weeks after the local authorities declined to extend his work visa, the newspaper said.
Mallet attempted to enter Hong Kong as a visitor but was turned away at the border after several hours of questioning by immigration officers, the FT reported.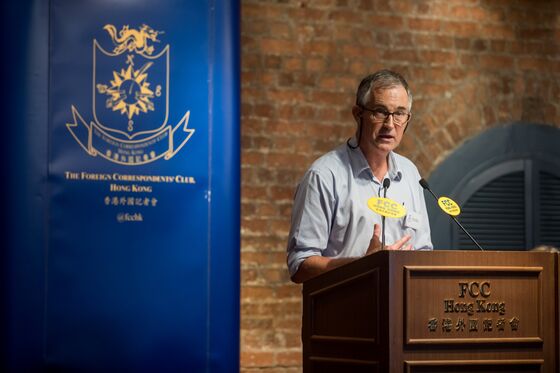 "We have not received an explanation for the recent rejection of Victor Mallet's work visa and have appealed against the decision," it said.
John Lee, Hong Kong's secretary for security, told reporters that he wouldn't comment on an individual case when asked about Mallet on Friday. But he said the move had nothing to do with freedom of the press, and declined to elaborate.
Mallet's denial came one day after a venue administered by the Hong Kong Jockey Club barred Ma Jian -- the author of a novel critical of Chinese President Xi Jinping's slogan touting the Chinese Dream -- from speaking at a Hong Kong International Literary Festival venue, saying the complex should not become a political platform.
Ma arrived in Hong Kong late Friday and said in a tweet that he'd just learned that a second venue had pulled out of hosting his talks. Hong Kong Free Press reported earlier that the second venue for Ma's presentations, The Annex, would not host the events. The Annex is owned by Nan Fung Group, a property developer led by former Financial Secretary Antony Leung.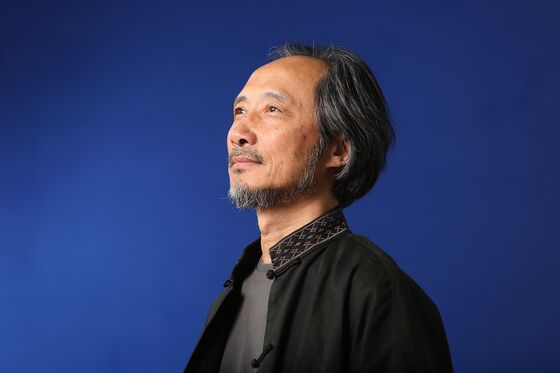 Hong Kong refused to extend Mallet's work visa in October, giving no explanation. The journalist had come under fire in August while acting president of Hong Kong's Foreign Correspondents' Club, hosting a talk by the leader of a now-banned pro-independence party despite the Chinese foreign ministry's requests to cancel the event.
The FCC on Friday demanded Hong Kong authorities provide an explanation for denying Mallet's entry.
"Refusing a visa in this case, to a bona fide journalist working for one of the world's leading newspapers, sets a terrible precedent for Hong Kong's reputation as a place where the rule of law applies and where freedom of speech is protected by law," it said in a statement on its website. Bloomberg journalists are members of the organization and serve on its board.
Hong Kong regularly denies entry to individuals without explanation. Benedict Rogers, a British human rights activist and journalist, was refused entry for a private visit into Hong Kong last year. The Department of Immigration refused to provide an explanation when asked by his lawyer, according to Rogers' account, published in the Hong Kong Free Press.
There is growing pressure on the city's media as the Beijing government widens its campaign to limit dissent in the former British colony.
Huang Kunming, the Communist Party's propaganda minister and a member of China's powerful 25-seat Politburo, said last month that he hoped the media would help "prevent external forces from turning the city into a base for interfering with the mainland."