From Astronaut to Car Wash Judge, Bolsonaro Forms Brazil Cabinet
(Bloomberg) -- When Donald Trump called to congratulate Brazil's president-elect on Sunday, neither spoke the other's language. Luckily, among Jair Bolsonaro's well-wishers in the room, was a 24-year-old YouTube personality who was ready to offer his English skills to bridge the translation gap.
That was just the start of a week marked by off-protocol improvisation. The former Army captain was elected president on Oct. 28 on a promise of discipline and government efficiency, but the gears of his incoming administration haven't moved smoothly.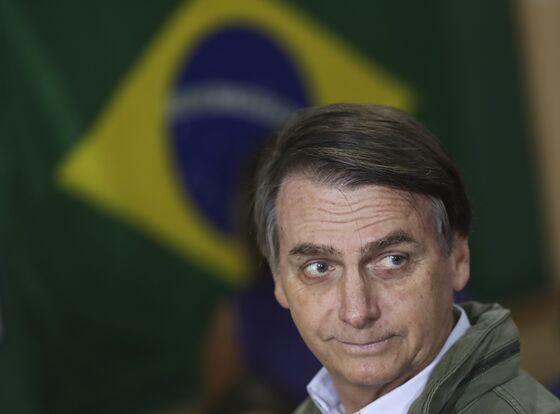 Offices in Brasilia meant to house the transition team stand empty, meetings were haphazard and many aides and newly appointed cabinet members were at odds with each other -- all seemingly overwhelmed by a local and foreign media onslaught.
Yet some progress has been made. His initial proposals, including the approval of a mini pension reform this year in coordination with the outgoing administration, pleased financial markets and Brazil's benchmark stock index closed at an all-time high on Thursday. The appointment of a crime-busting judge to head a super ministry of justice further excited supporters eager to see him make good on his pledge to clean up politics.
"On balance, the announcements were positive and in line with the reforms we defend," Carlos Kawall, a former Treasury Secretary and now chief economist at Banco Safra SA, told Bloomberg News. "We'll keep watching, being mindful that the world won't accept slip-ups -- everybody is less tolerant with emerging economies now."
Brazil has had little experience with government transitions from one ruling party to another. Since its return to democracy in 1985, only one such transition happened and that was in 2002. A smooth handoff will be crucial for Bolsonaro to quickly tackle his two biggest challenges -- pulling the country out of its economic doldrums and cracking down on rampant crime and corruption.
Bolsonaro, who will be sworn in Jan. 1, will head to the nation's capital next week for the first time since the election to install a "shadow government," meet President Michel Temer and other lawmakers.
Bolsonaro hopes to win both battles with two "super ministers" -- Paulo Guedes, a liberal economist and financier, and Sergio Moro, the iconic Car Wash judge who helped put numerous big-name entrepreneurs and politicians behind bars, including former President Luiz Inacio Lula da Silva.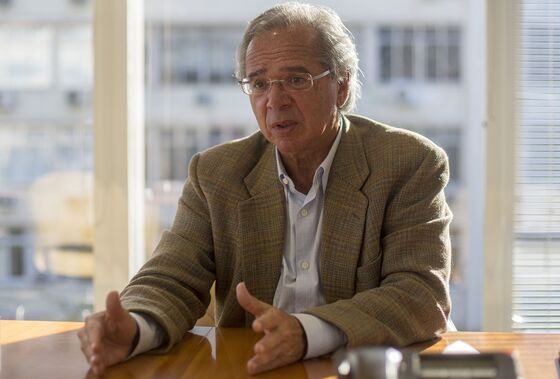 Having big names in the cabinet is at once Bolsonaro's strength and his Achilles' heel.
"Now we have two ministers who can't be fired, and by definition that's not good," investment bank XP's political analysts wrote in a note to clients. "In the future the president-elect may have to deal with a political figure bigger than himself in his own government."
Signs of clashes among his top cabinet members became apparent when Guedes defended efforts to approve an initial pension reform this year, just hours after Chief of Staff Onyx Lorenzoni, also designated as liaison with Congress, said it was better to wait for a definitive reform.
"I expected this conflict because of the shallowness of the discussion of economic issues during the campaign," said Mauricio Santoro, professor of international relations at Rio de Janeiro's Federal University. "This will generate some friction with Bolsonaro's electorate, which is not economically liberal."
With his main cabinet positions already taken and a plan to cut by half the number of ministries, Bolsonaro will have to rely less on handing out high-ranking jobs in the administration in exchange for political support.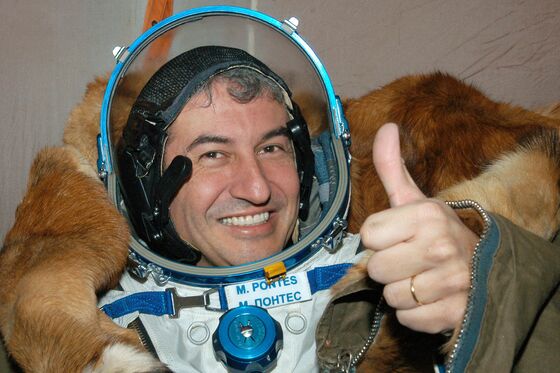 Another ministry already taken is science and technology, given to Marcos Pontes, the first Brazilian astronaut to go to space. But Bolsonaro is at least reconsidering his idea to create a third super ministry of agriculture and environment after the plan drew rebuke from activists, agriculture leaders and even supermodel Gisele Bundchen.