French Minister Slams Le Pen Plan to Renationalize Highways
(Bloomberg) -- The French government slammed as unrealistic a proposal by presidential rival Marine Le Pen to nationalize highways if she defeats Emmanuel Macron in next year's election. 
The far-right leader's proposal is "really populist and really demagogic," Transport Minister Jean-Baptiste Djebbari told France Info on Tuesday. Given the cost to the state of ending concession contracts -- which he estimated at around 50 billion euros ($59 billion) -- such a plan could never be implemented, he said.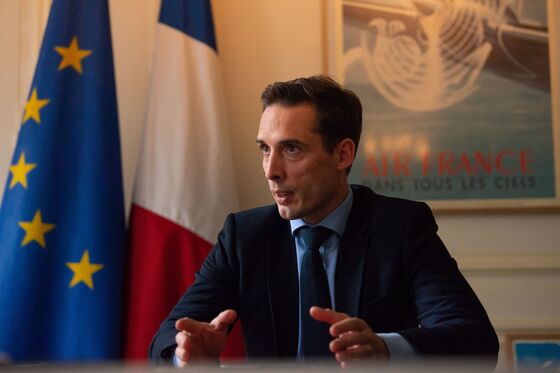 Le Pen is just starting to unveil the key economic measures of her campaign, after ditching her previous pledge to exit the Eurozone. She's insisted on putting the brakes on globalization and giving French companies a preference over foreign ones. She would also privatize publicly-owned radio and TV stations. 
The privatization of French highways began in 2005. The idea of nationalizing them again has found supported on both sides of the political spectrum -- from far-left leader Jean-Luc Melenchon to independent presidential hopeful Arnaud Montebourg who have argued that operators such as Vinci SA or Eiffage SA are making too much profit on the back of drivers and French taxpayers. 
Operating French highways will become profitable starting next year, with dividends reaching 40 billion euros, including 32 billion euros for Vinci and Eiffage, according to a 2020 Senate report.
The contracts of highway operators will end in 2031 and 2036, Djebbari said. After that, they will return to the state, and "there will be a question about what we do."