France Warns U.K. of 'Retaliation' in Post-Brexit Banking
France is threatening to block regulations that would allow U.K. financial firms to do business in the European Union if the country doesn't respect its Brexit commitments on fishing.
"The U.K. must deliver licenses, authorization to access their waters for fishing, that's the deal," French Junior Minister for European Affairs Clement Beaune told BFM Business TV Tuesday.
If the U.K. doesn't provide access to its waters to the fishing industry as per the Brexit deal, Beaune said "retaliation measures" will be adopted in other sectors, including "financial services."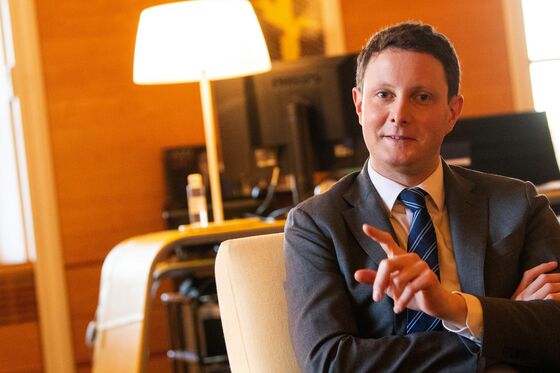 As long as commitments aren't met on fishing, "we will give none," said Beaune. "It is quid pro quo."
A key member of France's government, Beaune has been vocal defender of the union. His comments bode ill for the U.K., where finance employs more than one million people, makes up about 7% of the economy and accounts for more than a 10th of all tax revenue. Even so, the industry garnered little of the attention bestowed on fishing, which makes up just 0.1% of the U.K. economy, in the protracted Brexit negotiations.
That's seen firms like Goldman Sachs Group Inc. and JPMorgan Chase & Co. move jobs and assets to the continent over the past few years. Consulting firm EY has estimated that 7,500 finance roles and 1.2 trillion pounds ($1.6 trillion) in assets that have shifted already.
France has been calling on the EU to accelerate the implementation of the Brexit deal, after French fishermen protested last week at the Boulogne-sur-Mer harbor to secure access to U.K. waters. They blocked seafood-carrying trucks coming from Britain, saying they've suffered delays for licenses to fish in U.K. waters. British authorities have denied that's happened, and called the blockades unjustified.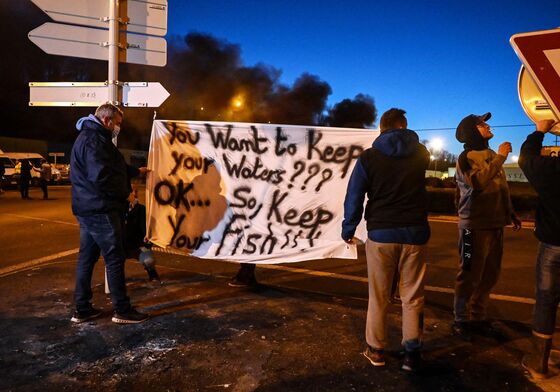 On Monday, the French government pledged 100 million euros ($121 million) to support fishermen in northern France hurt by Brexit, an aid package approved by the European Commission, and said that 21 new licenses for French fishermen to access U.K. waters would be delivered.
Beaune said Brexit was a "good deal" but shouldn't be a "blank check" and retaliations for non-compliance could also include tariffs.
Members of the European Parliament will vote on the trade accord on Thursday, the final stage in the formal ratification process. Fishing was one of the hottest topics in the negotiations as France spearheaded a battle to allow continental fishermen to access U.K. waters.