France's Le Maire Cautions U.K. Its Brexit Plan Isn't Done Deal
French Finance Minister Bruno Le Maire voiced caution about the U.K. government's Brexit plan, saying the European Union can't give Britain an easy ride on EU rules.
"Let's be careful, we must make sure the tax rules, the environment norms that are valid within the single market are respected by the U.K.," Le Maire told broadcaster France 2. "Let's not rush into it. We will make sure to defend French and the European interests and norms."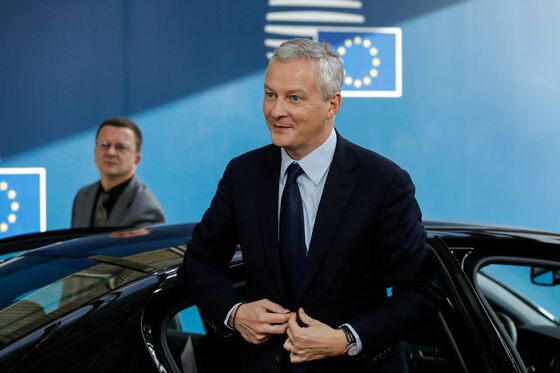 Prime Minister Theresa May's domestic obstacles, including in Parliament, mean "it's not a done deal," he said. Still, the plan is "good news for the French economy" and the EU, though it "mustn't weaken our European single market," Le Maire said.
May said Wednesday night she had cabinet backing for her Brexit deal, but a growing revolt within her own party threatens to undo the plan and force the U.K. out of the European Union with no agreement. The document now goes to Parliament for approval.