France Weighing Delay in 2019 Tax Cuts for Big Companies
(Bloomberg) -- France's government is said to be weighing a delay in a planned tax cut for large companies in 2019 as part of an effort to maintain the country's public deficit under the 3 percent ceiling imposed by the European Union after President Emmanuel Macron unveiled measures to appease Yellow Vests protesters.
The plan would be aimed at offsetting public-spending efforts Macron presented for next year to defuse the nationwide grassroots movement, which has seen some violent protests. His Budget Minister Gerald Darmanin said the measures announced late Monday may represent about 10 billion euros ($11 billion) in spending and could contribute to the widening of the deficit to around 3.4 percent of gross domestic product.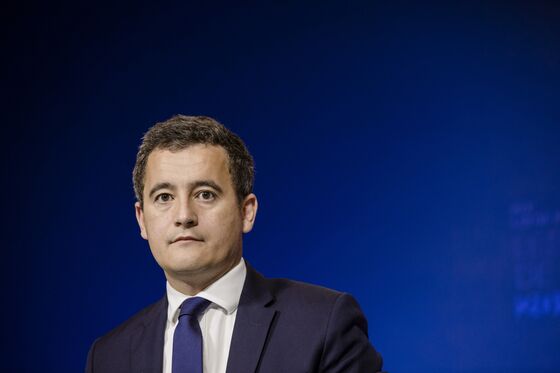 France's 2019 budget bill includes a measure to lower corporate levies to 28 percent on the first 500,000 euros in profit and then 31 percent on the rest of the earnings. The "effort" being considered by the government would postpone the measure for big companies, said a government official, who declined to be named in line with internal rules. For large companies, that could leave the tax rate closer to the current level of around 33.1% next year. The official didn't elaborate on the length of the potential delay.
Corporate tax cuts were among the cornerstones of Macron's presidential platform. He vowed to bring France's levies for companies gradually down to 25 percent by 2022 to align them with the country's European partners.
The president's office declined to comment on the possible postponement, saying all options are being studied.
French Finance Minister Bruno Le Maire said late Wednesday that the government would spare no effort in keeping France as close to the 3 percent budget deficit level as possible, by "reining in" in public spending and with a "specific effort" demanded from companies. He spoke in a Senate hearing in Paris.
The potential postponement of the corporate tax cut is part of an effort to make up for Macron's multi-billion-euro crisis plan. He has also called on companies to offer a special, tax-free, year-end bonus to employees. He has asked banks to freeze banking tariffs for vulnerable clients and to provide financing to support energy transition, such as for electric and hybrid vehicles.
Prime Minister Edouard Philippe's government will face a no-confidence vote at the National Assembly on Thursday. Philippe said he would detail 2019 budget measures in his speech to the lower chamber. The administration has little chance of losing the vote given its majority. The motion was filed by left-wing groups, which have just 62 lawmakers out of the lower house's 577. Macron's party, Republic on the Move, has 309 lawmakers and is allied to centrist groups that represent at least 74 additional votes.