Four Key Moments From the Supreme Court's Texas Abortion Law Arguments
(Bloomberg) -- The Supreme Court on Monday heard arguments on Texas' new abortion law, which has halted most procedures in the state, and the questioning offers some clues to the outcome. 
Four of the justices were already inclined to put a hold on the statute, which outlaws almost all abortions after about six weeks of pregnancy, months earlier than high court precedent. Justices Stephen Breyer, Elena Kagan and Sonia Sotomayor and Chief Justice John Roberts had all said they would have done so when abortion providers asked the court to pause the law before it went into effect on Sept. 1. The other five thought it was too early for the court to step in at that stage. 
Now that it is considering the matter in depth, some of those justices signaled they might be in play. 
Here are four important moments from inside the courtroom. 
Early in the session, Justice Amy Coney Barrett brought up a procedural irregularity in the Texas law that could undermine the state's argument that the lawsuits it spurs should be decided first in state courts, before working their way up to the high court. That's how suits challenging the constitutionality of state laws typically proceed.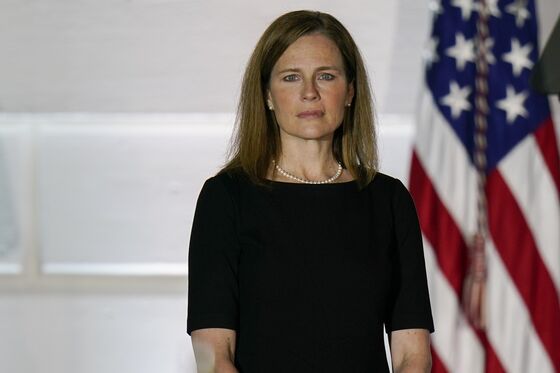 In particular, Barrett suggested that the state courts may not be able to hear a complete constitutional defense to an action brought under the law, Senate Bill 8, because of the way it limits the kinds of arguments defendants can make. 
Read More: Kavanaugh, Barrett Voice Skepticism About Texas Abortion Law 

"So I take that to mean that a defendant can only say an award against me would place a substantial obstacle," Barrett said. She pointed out that "that's not the full constitutional holding" of the court's recent abortion cases. 

Marc Hearron, a lawyer for the abortion providers, replied: "I think that's right, Your Honor, that the title of that section that you're referencing is called Limitations on Undue Burden Defense."  
'Private Attorneys General' 
Texas Solicitor General Judd Stone immediately faced questions from Justice Clarence Thomas about the role private individuals play in enforcing the law. 
The state has prohibited government officials from enforcing S.B. 8, instead relying on ordinary people to bring suits in state courts for aiding and abetting illegal abortions. In a case called Ex Parte Young, the high court ruled that government officials can be sued to stop an unconstitutional law, but it hasn't said whether private individuals can be sued to do so. 

Thomas asked Stone why plaintiffs under the Texas law shouldn't be considered "private attorneys general." He asked, "If the attorney general or other state officials don't enforce the law, would it be that unusual" to consider individual plaintiffs "as acting in concert with the state to enforce a state-preferred policy?" 
"Well, but usually, when you think of traditional torts, there is a duty, there's an injury to the individual," Thomas said. "It's a private matter. There is no requirement here that there be an injury to the plaintiff."
Justice Kagan was one of the most vocal critics of the law. In one exchange with Stone, she said the law's "purpose and its effect is to find the chink in the armor of Ex Parte Young, that Ex Parte Young set out a basic principle of how our government is supposed to work and how people can seek review of unconstitutional state laws."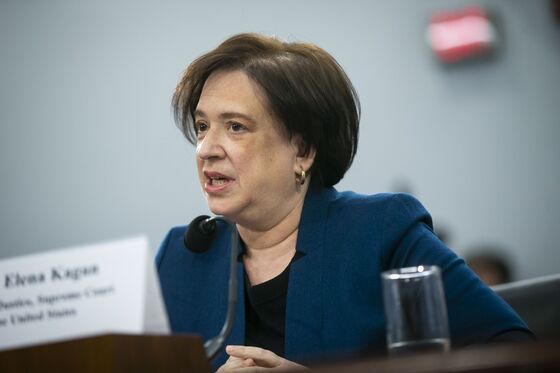 Kagan said that with S.B. 8, "some geniuses came up with a way to evade the commands of that decision," as well as the "even broader principle that states are not to nullify federal constitutional rights." If the court is to say, "Oh, we've never seen this before, so we can't do anything about it," then "I guess I just don't understand the argument," she said.
Justice Brett Kavanaugh jumped in, signaling he agreed that the state had purposely sought to get around the court's earlier rulings on who can be sued to enforce constitutional rights, and that it wouldn't be all that extraordinary for the Supreme Court to step in. 

Under Ex Parte Young, Kavanaugh noted, it's possible to "get pre-enforcement review in federal court against state enforcement of laws that are assertedly unconstitutional. And 999 times out of 1,000, or maybe every time until this case, that's a state executive official. It's a pro forma exercise usually to identify the state executive official." 

He continued: "And Justice Kagan points out there's a loophole that's been exploited here, or used here, which is the private suits are enforced by state court clerks or judges. So the question becomes, should we extend the principle of Ex Parte Young to, in essence, close that loophole?"