Former Bank Regulator Vullo to Run for Attorney General in N.Y.
(Bloomberg) -- Maria Vullo, former superintendent of New York's Department of Financial Services, plans to enter next year's race for state attorney general, according to people familiar with the matter.
 
The job will be vacant starting in 2023 because the current Attorney General of New York, Letitia James, has announced her intention to run for governor next year against Kathy Hochul, instead of campaigning for re-election.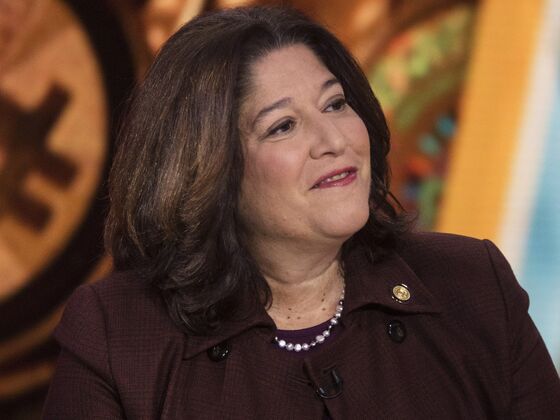 Prior to serving as the head of DFS, Vullo had been chief of the economic justice division at the state attorney general's office. She spent the bulk of her career at Paul Weiss Rifkind Wharton & Garrison LLP where, in addition to corporate litigation, she was a leader of the firm's pro-bono efforts on behalf of Planned Parenthood. She also won a $745 million judgment against Serbian leader Radovan Karadzic on behalf of Bosnian women raped by Serbians in the Balkan conflicts of the early 1990s. 
Since leaving DFS in 2019, Vullo has run her own financial advisory firm. She has begun forming a team and is expected to announce her candidacy later this month, the people said.
The New York attorney general's office has become a stepping stone to the governor's mansion in Albany in the last 20 years. Eliot Spitzer gained fame by prosecuting Wall Street banks in the aftermath of the dot-com bubble to become governor in 2007. He resigned in 2008 after being linked to a prostitution ring.
 
Andrew Cuomo, who succeeded Spitzer as AG, was elected governor in 2010 and served until this past summer, when he too resigned, following a scandal involving allegations of sexual harassment and abuse of female staffers. Cuomo's fall was the result of an investigation launched by James.