Lame-Duck Puerto Rico Governor Lends Trump Unlikely Support
(Bloomberg) -- In October 2017, President Donald Trump blithely tossed paper towels to victims of Hurricane Maria in Puerto Rico even as the death toll was mounting. In August 2019, Trump said the U.S. commonwealth's politicians came in two categories, "incompetent or corrupt," and suggested making a swap for Greenland.
Yet in October 2020, he enters the election home stretch with the support of the island's most popular politician and its outgoing governor.
The backing from Governor Wanda Vazquez and Jenniffer Gonzalez, Puerto Rico's non-voting member of the U.S. House of Representatives, defies conventional wisdom that the administration has treated the island so poorly that all associations with Trump are toxic. And the endorsements may be just enough to flip a few of the estimated 600,000 to 700,000 native and ethnic Puerto Rican voters in Florida -- a state famously won by the narrowest of margins.
"Days ago, I was honored to receive the endorsement of the governor of Puerto Rico. Can you believe that?" Trump told a rally in Sanford, Florida, on Monday night. "I'm just about the best thing that ever happened to Puerto Rico. You better vote for me, Puerto Rico. You better vote for me."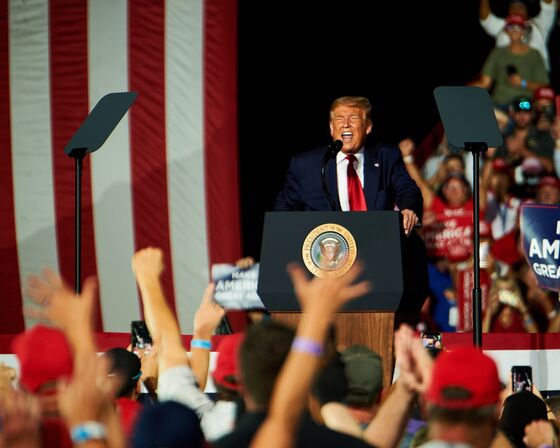 For a tiny island of 3.2 million people who cannot vote in presidential elections, La Isla del Encanto plays an outsized role in national politics. Its record-setting bankruptcy in 2017 is a matter of bipartisan bickering, and some in Washington dream of the Senate and Electoral College advantages that might come with making the commonwealth a full-fledged state.
In addition, the estimated 5.5 million people of Puerto Rican descent who live on the mainland can vote for president. And every four years, candidates descend on Central Florida and blow kisses toward San Juan in hopes of turning some into supporters.
"Could it matter? Heck yes it could matter," Daniel Smith, a political science professor at the University of Florida, said of the Puerto Rican diaspora. "That's a sizable bloc of voters. Are they all going to vote the same way? Of course not."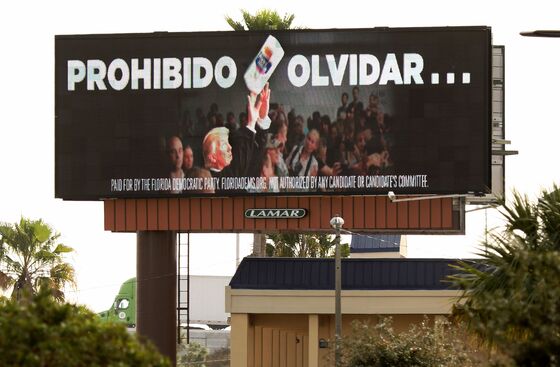 Trump's watershed moment with Puerto Rico was Hurricane Maria in 2017, the monster storm that led to the death of more than 3,000 people and caused more than $90 billion in damage -- ravaging the power grid and leaving thousands homeless.
While Trump was vilified for his initial handling of the disaster, more recently his administration has earmarked almost $62 billion to rebuild Puerto Rico and pushed proposals aimed at reanimating local manufacturing.
"We're bringing it all back, and we're bringing it back to Florida, too," Trump said Monday,
Only $17 billion of those funds have been disbursed, much of it during election season -- not in the desperate days of 2017 or 2018. That didn't stop Vazquez from telling Puerto Ricans on Oct. 5 to back Trump because he stood by the island during its "most difficult time." Gonzalez, who consistently polls as one of the island's most popular politicians, is the head of Trump's local re-election committee.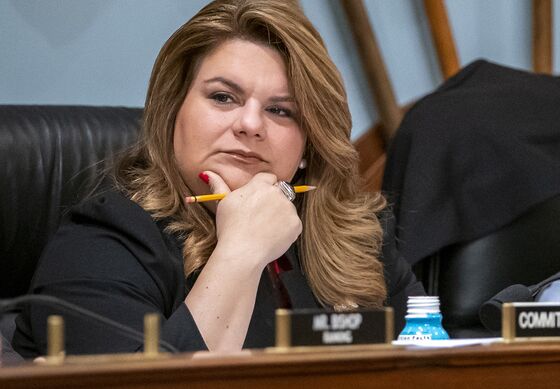 Gonzalez's and Vazquez's nods are likely the only high-profile endorsements Trump will get. The island's two main contenders in the Nov. 3 governor's race have endorsed Joe Biden.
Trump's paper-towel photo-op features prominently in Biden ads, but it obscures the administration's support, Gonzalez said in a telephone interview.
"We've had dozens of hurricanes on the island, but Trump is the first president to visit us after one of them," she said. "People can have their view about the character of the president, but his actions in terms of funding, legislation and our access to resources have determined the reality on the island."
Vazquez's power to boost Trump may be limited. She became an accidental governor in 2019, when Ricardo Rossello and his No. 2 were driven out of office amid corruption allegations and protests, leaving her -- the secretary of justice -- in the top spot.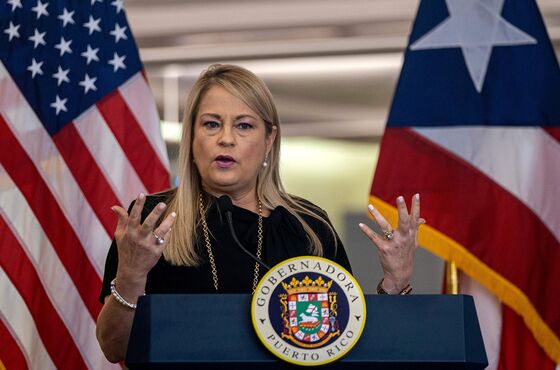 As she's battled earthquakes, Covid-19 and corruption allegations, her popularity has been pummeled, and she lost an August primary within her own New Progressive Party to the island's former delegate to the U.S. House, Pedro Pierluisi.
"After she lost the primary, there were only two moves she could make: Endorse Biden and be a nobody, because she's a Republican, or endorse Trump and, if he wins, she could get a job in his cabinet," said Frankie Martinez, a Democratic strategist who has advised the Biden campaign on Latino outreach. "It shouldn't be that way. There shouldn't be quid pro quo, but that's the way it is in the Trump administration."
Gonzalez's support was more assured. As the president of the Puerto Rico Republican party, who splits her time between Washington and the island, it was widely understood that she would support any Republican nominee.
Puerto Rico's political landscape is dominated by two parties and one issue: statehood. The ruling PNP wants Puerto Rico to be the 51st state, while the Popular Democratic Party, or PPD, advocates for an "enhanced" commonwealth status. Whether members of those parties identify as Republican or Democrat is secondary.
Relocated Puerto Ricans in places like Florida, Texas or New York, carry a sense of party fluidity, said Fredrick Velez III, the national director of civic engagement for the Hispanic Federation, a nonprofit working on get-out-the-vote efforts.
Most Puerto Rican voters in Florida "are non-party affiliated," he said. "It wouldn't be surprising for someone to vote for a Democratic president, a Republican senator and a liberal congressman."
Viviana Janer, a commissioner in Osceola County, Florida, one of the centers of the Puerto Rican diaspora, said the community is focused on which candidate can shepherd America through the Covid-19 crisis and will treat the commonwealth with "fairness and respect."
"Their No. 1 concern is recovery from the pandemic," said Janer, who is campaigning for Biden. "'How are we going to recover? How are we going to get our life back? What is the plan for us, and what is the plan for our families back on the island of Puerto Rico?'"
The Biden camp has accused Trump of playing politics with aid. And it has its own set of celebrity island backers to tout, including salsa star Marc Anthony and Broadway hit-maker Lin Manuel Miranda. Biden will be campaigning Tuesday in Broward County, Florida.
"The Trump administration has shown it does not care about Puerto Rico, and four more years will not change that -- no matter what Governor Vazquez Garced says," the Democratic National Committee said in a statement. "We will not forget his negligence in the aftermath of Hurricane Maria and how he abandoned, disrespected, and insulted Puerto Ricans."
(Michael Bloomberg, founder and majority owner of Bloomberg LP, the parent company of Bloomberg News, is spending at least $100 million in Florida to turn out voters for Biden.)
It's unclear if an endorsement from Vazquez, Gonzalez -- or anyone -- will push voters one way or another, Velez said.
"A lot of people who left the island were trying to get away from local politics, and now they see those same politicians trying to insert themselves in national politics," Velez said. Vazquez's endorsement, he said, "might even be counterproductive."