For the U.K., Huawei Is Now a Matter of Trust
Can the nation that gave us James Bond keep a secret?
Theresa May's shambolic government, its handling of Brexit and now a highly-sensitive leak about China's Huawei Technologies has the U.K.'s closest allies wondering whether it can be trusted when it comes to intelligence.

Last week, confidential discussions on the role the networking giant will play in Britain's new telecoms networks promptly found their way into the newspapers. May blamed her defense secretary over the security breach and fired him.
The reason allies are on edge is because so-called 5G technology is critical to everything from artificial intelligence to driverless cars, but government departments are split on whether to let Huawei's expertise near it amid accusations that it aids Chinese espionage.

The U.K. is a linchpin of the international "Five Eyes" intelligence-sharing alliance, alongside the agencies of the U.S., Australia, Canada and New Zealand. The U.S., Australia and New Zealand have issued a full ban on Huawei and the U.K. is under major pressure to follow suit.

Secretary of State Michael Pompeo is visiting London next week and will surely double down on threats that the U.S. might stop working so closely alongside Her Majesty's Secret Service.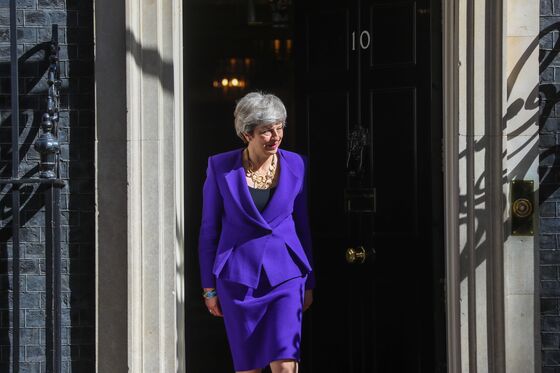 Zero for four | None of Donald Trump's four Federal Reserve nominees has made it through the Senate, raising doubts about the president's central bank acumen and the White House's vetting process. Conservative economic pundit Stephen Moore was the latest Fed candidate to flame out yesterday, just hours after he insisted to Bloomberg News that he was "all in."
Toothless threats | U.S. Attorney General William Barr's snub of a House hearing on Robert Mueller's Russia report exposed an awkward reality for Democrats: They don't have any good options for forcing the Trump administration to cooperate with their multiple investigations. House Speaker Nancy Pelosi and Democratic leaders are resisting the most obvious option – moving to impeach the president – even as Republicans goad them on.
Failed uprising | When Juan Guaido stood with masked soldiers in Caracas on Tuesday, it seemed the Venezuelan opposition's plan to replace President Nicolas Maduro was finally moving forward. Instead, the attempted overthrow sputtered. Ethan Bronner and Andrew Rosati chart the unraveling of a transition deal two months in the making.
Clock's ticking | Senate Democratic leader Chuck Schumer's attempt to wrest the chamber from Republicans in 2020 is growing harder as he and the party confront a shortfall of candidates and an electoral map with few easy seats to flip. Three potentially strong candidates said no this week to challenging incumbents Republicans in some of the few races where Democrats might have a hope of making gains.
Battle for the Ganges | India's prime minister is seeking a second five-year term this month, but voters on the country's holiest waterway have their doubts. Archana Chaudhary followed the Ganges River from its origins in the Himalayas to the Bay of Bengal – along 1,570 miles through five of the country's most populous states. She found a sense of disillusionment in the electorate that may chip away at Narendra Modi's majority or even contribute to an upset when votes are counted on May 23.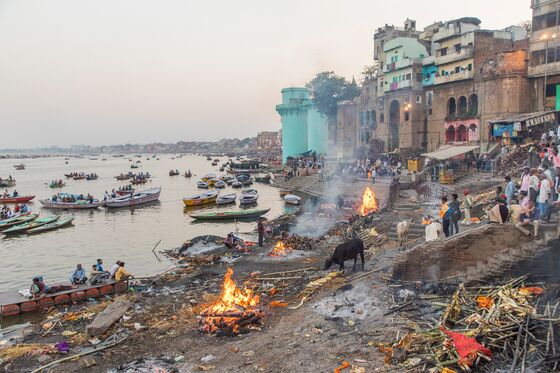 Results are trickling in for local elections in England, and it's yet more bad news for May. Her Conservatives are paying the heaviest price for overseeing the chaos of the U.K.'s divorce from the European Union.
Saudi Arabian authorities have temporarily released at least four women's rights activists whose arrests, on charges of undermining state security, had provoked an international outcry and added to criticism of the kingdom's human rights record.
And finally … With European Parliament elections looming, controversial fringe candidates are on the campaign trail and in the case of far-right activist Tommy Robinson, getting milkshakes thrown at him – twice. Filmed footage shows one man shouting at the founder of the English Defence League, "that's what you get for being a fascist." Meanwhile, in Denmark, a convicted racist has just passed the threshold to become an official candidate in the country's election due mid-June. He has been dubbed by France's Marine le Pen as a "professional troublemaker."