For EU's East, Vaccine Persuasion Proves Toughest in Romania
(Bloomberg) -- Romania is struggling more than anywhere else in the European Union's east to convince people they should get vaccinated against Covid-19.
Despite inoculating its citizens at one of the bloc's fastest paces, the share of the population wanting to get a shot has hardly budged since October, according to a report this week by the Bratislava-based think tank GLOBSEC.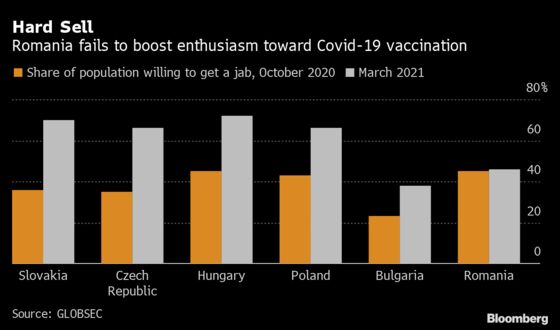 The numbers highlight the challenge the government may face in the coming weeks as it completes vaccinations of those wanting a jab. Romania has contracted enough doses for 10 million people and has targeted inoculating 5 million by the end of May. So far, about 3 million people have been vaccinated in the country of 19 million.