California's Gavin Newsom Says Every Day Brings New Trump Concerns
(Bloomberg) -- California Governor Gavin Newsom summed up the attitude of many blue state officials about President Donald Trump: There's always something.
At a Sacramento press briefing Monday discussing his decision to pull National Guard troops from California's southern border, Newsom was asked if he were concerned it would trigger a backlash from the president and the withholding of federal emergency dollars. Trump last month threatened to cut aid to the state for forest fires.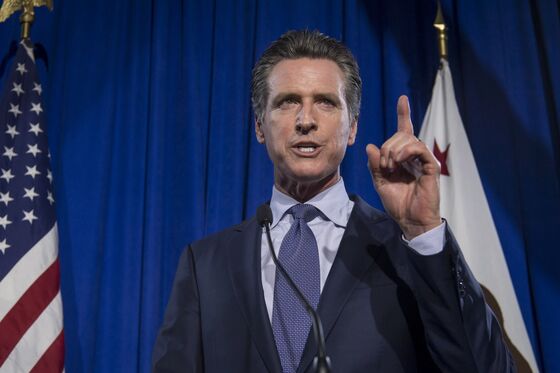 "Every day there's new concerns," Newsom said in response.
He said he's "more concerned" about the prospect of another government shutdown and that Trump may declare an emergency to fund a border wall, diverting federal dollars away from California. Newsom's administration is reviewing what recourse the state may have if that re-allocation does occur.
"We'll address that appropriately," Newsom said.