Finnish Budget Deal Prompts No-Confidence Motions by Opposition
(Bloomberg) -- Finland's government, led by Social Democrat Prime Minister Sanna Marin, faces no-confidence motions over its debt-funded fiscal deal that boosts spending for the two years that remain of its term.
One of the motions is signed by the conservative National Coalition, the Christian Democrats and Liike Nyt, while the other is by the anti-immigrant Finns Party. They argue the government is failing to show how it plans to balance public finances in line with its goal.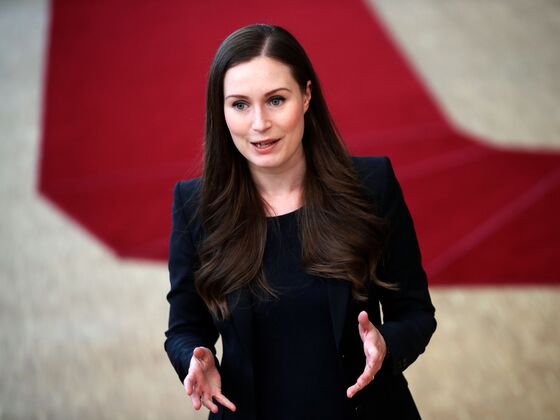 "Finns deserve a more responsible fiscal policy," National Coalition leader Petteri Orpo said, adding that "the government's debt experiment and failure to act" to bring public finances on a sustainable footing "threaten Finnish well-being."
The left-leaning government last week agreed to exceed its budget ceiling through 2023, and left it up to future governments to plug a fiscal gap of as much as 2.5 billion euros ($3 billion) through 2029. Finland has run a consecutive deficit in public finances since 2008, and the shortfall envisaged in the government's plan is being funded with borrowing.
Read More: Finnish Budget Debacle Ends With 'Weak' Result, Nordea Says
The government is likely to survive any confidence vote thanks to its majority in parliament.