Finland's Furloughs May Extend to Third of Workers, Union Warns
A third of Finnish workers are being furloughed, as measures to contain the coronavirus pandemic cool economic activity.
As many as 780,000, out of a pool of 2.5 million, are facing temporary leave without pay, according to a survey published Wednesday by trade union ERTO.
Finland's government has placed unprecedented restrictions on the Nordic country to slow the spread of infections, including the closing of borders, schools, bars and cafes. Sagging demand abroad is also hurting the export-led economy.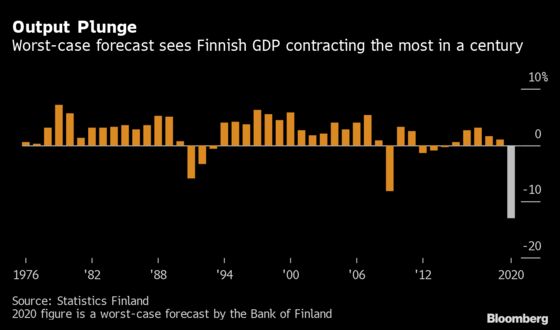 Data collected by the Economy Ministry shows 20,000 people have lost their jobs for good, with a further 155,000 laid off since the crisis began.
The survey conducted by YouGov Finland on April 8-14, received 1,000 responses and has a margin of error of 2.8 percentage points.