Finnish Coalition in Limbo as Spending Deal Proves Elusive
(Bloomberg) -- Finland's five-party cabinet remained in a limbo after seven days of efforts to bridge differences over spending produced no deal.
The government of the Nordic region's only euro member has teetered on the edge of collapse since the weekend, with Social Democrat Prime Minister Sanna Marin offering various compromise proposals that one of its key partners, the Center Party, continued to reject. By noon on Tuesday, the party signaled it was losing faith in the coalition's credibility.
Yet Marin kept the parties at the negotiation table for almost ten hours before breaking off the talks for the day.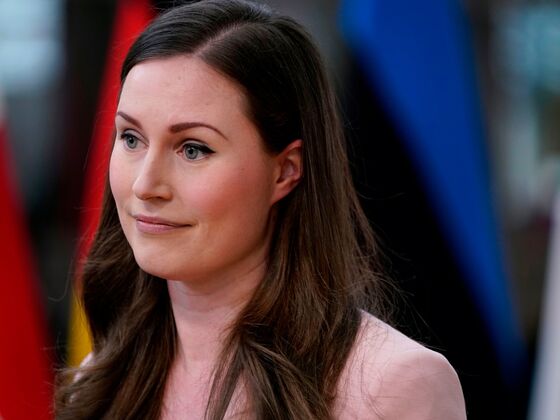 "Politics is about combining different wishes, values and goals," Center's leader Annika Saarikko told reporters. "That's what we're trying to do successfully. I don't yet know how this will turn out."
She had earlier called for a "common direction" for the coalition, saying a compromise "won't be enough."
Marin signaled she wouldn't preside over a minority government should the Center Party quit. She also insisted all parties will need to compromise to come to an agreement on how much stimulus, and for how long, Finland needs.
The negotiations intended to hammer out a spending framework for the next four years were originally due to last for two days, but broke into disarray as pent-up tensions emerged within the five-party coalition half way through its term.
"We're not arguing about how much money Finland will spend on what this year or the next, but whether we have enough of a common view as to what Finland needs to do to rebuild after the pandemic," Saarikko said. "That is this government's most important job."