Finland's Center Party Picks Saarikko as Next Finance Minister
(Bloomberg) -- Finland's Center Party has chosen its leader Annika Saarikko as the country's next finance minister, taking over from Matti Vanhanen who is stepping down.
Saarikko's current position as minister for science and culture will go to lawmaker Antti Kurvinen, she told reporters on Wednesday. Finland is governed by a coalition of five parties led by Social Democrat Prime Minister Sanna Marin, and each party is able to choose its own ministers. The appointments will be formally made on Thursday.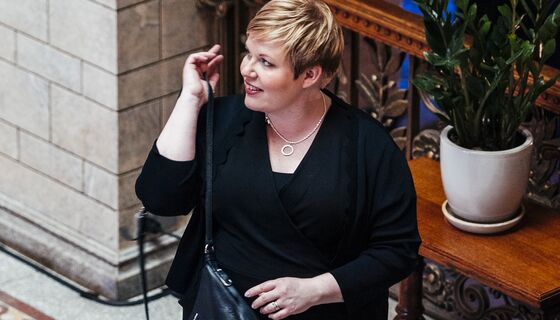 Saarikko becomes the fourth finance minister in the space of two years. Mika Lintila held the job for six months after the 2019 general election, making way to Katri Kulmuni, who stepped down after six months amid an expenses scandal. Vanhanen then agreed to step in for an interim period that ended up lasting for almost a year.
Finland has come through the pandemic and the ensuing economic crisis with less damage than most European countries, and now faces a smaller rebound than its peers. The government continues stimulus to the only Nordic euro member through 2023.