FEMA Chief Was Warned Over Use of Government Cars, Report Says
(Bloomberg) -- Federal Emergency Management Agency Administrator Brock Long took government cars for his personal use despite FEMA's own lawyers telling him it wasn't appropriate, according to an inspector general's report released Wednesday evening.
The report by the Department of Homeland Security Inspector General, released in redacted form by Representative Elijah Cummings, the ranking Democrat on the House Oversight Committee, adds new detail to charges that Long misused government resources.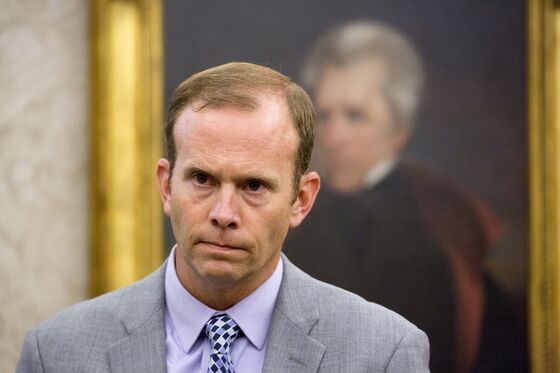 Last week, Homeland Security Secretary Kirstjen Nielsen said that Long would have to reimburse the government for the cost of the vehicles and staff involved in the trips, many of which were between Washington and his home in North Carolina. The report puts that cost at $151,000.
According to the report, when the Inspector General's office questioned Long about his decision to disregard the advice of the Office of Chief Counsel, or OCC, he said the rules shouldn't apply to him.
"Long stated he feels that FEMA OCC was applying 'general government rules' to the use of those vehicles," the report says. "Long stated he feels the use of the vehicles was required for execution of his duties" as FEMA administrator, despite there being "no specific policy that required the vehicles to support him" in that role.
FEMA didn't immediately respond to a request for comment on the report's findings.
The document also details Long's use of government vehicles to transport his family. According to the Inspector General, while Long was on vacation in Hawaii with his family, "they were driven around the island of Oahu for sightseeing in a U.S. government rented vehicle."
The inquiry into Long's travel arrangements surfaced as his agency was trying to prepare for Hurricane Florence, which devastated his home state.
The report suggested that financial pressures may have contributed to his decisions. At one point, Long told his staff that he was "going broke and in the hole every month." In a press release, Cummings requested "an immediate briefing from FEMA on how they plan to claw back the $151,000 that Administrator Long owes the American people."
Before taking the FEMA post, Long worked at an emergency management consulting firm. Until 2011, he ran Alabama's emergency management agency.
Other Trump administration officials have come under fire over travel expenses. Health and Human Services Secretary Tom Price was forced to resign in part for taking rides on private jets, and Environmental Protection Agency Administrator Scott Pruitt stepped down after a series of damaging revelations about his spending, including first-class flights with a retinue of bodyguards