Wray Dismisses Theory Left-Wing Groups Had Role in Capitol Riot
(Bloomberg) -- FBI Director Christopher Wray said there's no evidence left-wing groups or people motivated by anarchist ideology had a role in the Jan. 6 attack on the U.S. Capitol, as senators sought details on what law enforcement knew before the siege.
In his first public testimony since the attack, Wray emphasized Tuesday that the FBI focuses on extremist actions -- whether from the left or the right -- but said the overwhelming evidence so far shows that leftist groups weren't the agitators. That comes amid unsupported claims on social media that the attack wasn't the work of extremist supporters of former President Donald Trump.
Wray reiterated that the evidence gathered to date -- including more than 200,000 pieces of digital evidence -- reveals that the Capitol attack was carried out by violent right-wing militia extremists and white supremacists. He said white supremacists are the biggest and most lethal threat the FBI is tracking.
"While we're equal opportunity in looking for violent extremism of any ideology, we have not to date seen any evidence of anarchist violent extremists or people subscribing to Antifa in connection with the 6th," Wray told the Senate Judiciary Committee. "That doesn't mean we're not looking. And we'll continue to look. But at the moment we have not seen that."
Pressed repeatedly by senators from both parties, Wray conceded that he didn't see a report prepared by the FBI's Norfolk, Virginia, field office on the eve of the attack outlining the potential threat from violent protesters gathering in Washington. The report's dependence on raw, unfiltered intelligence made its contents difficult to gauge, he said.
"In a perfect world we would have taken longer to figure out if it was reliable," Wray said of the report.
Wray said the Capitol attack was an example of "domestic terrorism" and that the Federal Bureau of Investigation has made hundreds of arrests and has as many probes into the breach still underway. In pushback against criticism that law enforcement was caught unaware by the severity of the Jan. 6 riot, Wray said the bureau raised its focus on domestic extremism under his watch in 2019.
"The problem of domestic terrorism has been metastasizing across the country," Wray told the Senate Judiciary Committee. "The FBI will not tolerate agitators or extremists who plan or commit violent. That goes for violent extremists of any stripe."
Under questioning from Republican Senator Lindsey Graham, Wray emphasized that U.S. law doesn't have a process to designate extremist groups as domestic terror threats as it does for international groups like al-Qaeda or Islamic State. But he said violent domestic extremists motivated by racial and anti-government ideology are being given equal priority within his agency.
The divide between Republicans and Democrats was highlighted quickly in the hearing, with Senator Dick Durbin, the Democrat who's committee chairman, saying that the threat from left-wing extremist groups or ideologies such as antifa isn't comparable to the risk from right-wing groups, including those believed to have actively planned and organized the Capitol attack.
"Let's stop pretending that the threat of antifa is equivalent to the white supremacist threat," Durbin said.
That prompted Republican Senator Chuck Grassley to say that "we're not serious about tackling domestic extremism if we only focus on white supremacy movements."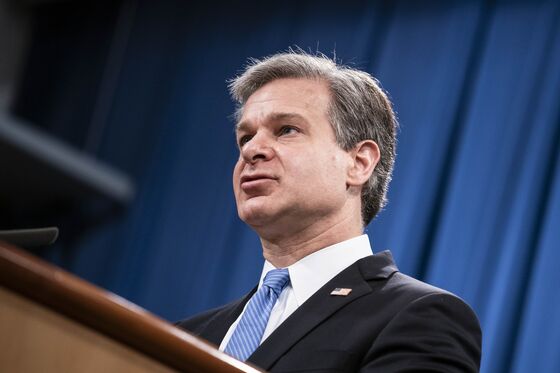 The leader of the FBI also was pressed to detail what his agency is doing to get ahead of threats in the months and years ahead. The bureau remains on alert for possible attacks in coming weeks, according to an FBI official who briefed reporters last week on condition of anonymity.
The FBI sees the top domestic violent extremist threats for 2021 as racially or ethnically motivated, as well as those with an anti-government and anti-authority bent, the official said.
That comes after acts of domestic extremism in 2020 that were unlike anything the bureau has seen in decades. Last year, three of four fatal domestic terrorist attacks were committed by individuals ascribing to anti-government or anti-authority violent extremist ideology, the official said.
The FBI made 180 arrests related to domestic terrorism during fiscal year 2020 using a mix of federal, state and local charges, the official added.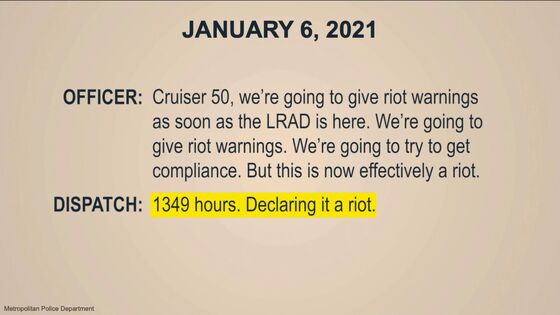 Since the Jan. 6 attack, the Justice Department and FBI have been conducting one of the largest investigations in their history, charging rioters with offenses from trespass to conspiracy. Attention is increasingly turning toward established groups like the "Oath Keepers," who prosecutors say actively planned and coordinated the Capitol breach, which took place as lawmakers were meeting to confirm Biden's Electoral College victory.
The Judiciary Committee hearing takes place as about 5,000 National Guard troops remain deployed in Washington in the riot's aftermath. They are expected to return home by the end of next week unless requested to stay on by U.S. Capitol Police.
Two other Senate committees will hold a joint hearing on Wednesday where officials from the FBI, Defense Department and Department of Homeland Security will testify.
"There's no question in my mind that there was a failure to take this threat more seriously, despite widespread social media content and public reporting that indicated violence was extremely likely," Senator Gary Peters, the Democratic chairman of one of those panels, the Homeland Security and Governmental Affairs Committee, said last week.
Wray, who was appointed to replace fired FBI chief James Comey in 2017, was a surprise survivor of the Trump era. The former president often talked about firing Wray, but never did. And early in Biden's tenure, the new president signaled he would keep the FBI chief -- whose 10-year term ends in 2027 -- in his post.