Clegg's Move to Facebook Is the Latest Act in the U.K. Political Afterlife
(Bloomberg) -- Former Deputy Prime Minister Nick Clegg's appointment as Facebook's head of global affairs is the latest in a series of surprising career moves among the casualties of British politics in recent years. Here's a look at where the heavyweights of 2015, upended by electoral defeat and Brexit, finished up.
Cameron's surprise victory in 2015, securing the first Conservative majority since 1992, was both his highwater mark and the beginning of his demise, with the decisive win obliging him to honor his commitment to call referendum on Britain's membership of the European Union. Cameron fronted the Remain campaign, and ending up losing both the vote and his premiership on the morning of June 24, 2016. His political career in tatters, he resigned as a lawmaker three months later. He is now writing his memoirs and serving as president of a U.K. dementia charity.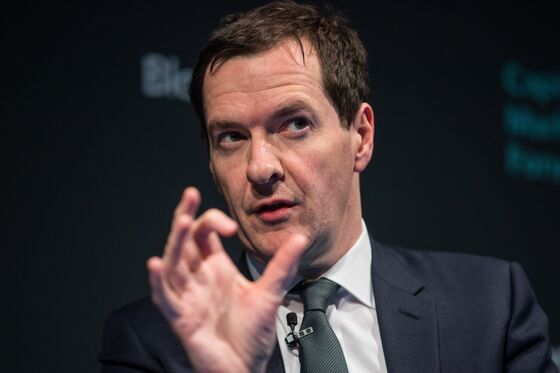 Brexit also spelled the end for Cameron's chancellor of the exchequer and right-hand man, who was sacked by current Prime Minister Theresa May and left Parliament in 2017. Osborne has taken on so many new jobs, beginning some of them while still a lawmaker, that it's become a national joke on Twitter. His most high-profile role is as editor of London's Evening Standard newspaper, where he's continued to fight against Brexit and settle old political scores. Osborne has also raked in hundreds of thousands of pounds through speaking engagements and his role as an adviser to asset manager BlackRock Inc.
According to many opinion polls before the election, the Labour leader was on course to become U.K. prime minister on May 8, 2015. Instead, he found himself resigning, and over the last three years has seen his party swing further to the left under his successor Jeremy Corbyn. Although he's still an a Member of Parliament, Miliband rarely speaks in the House of Commons these days, preferring to talk on the "Reasons to be Cheerful" podcast that he co-hosts with a radio DJ.
Labour's Treasury spokesman was one of the highest-profile casualties of the 2015 election, losing his parliamentary seat along with his dreams of becoming chancellor. Since then, the former government minister has showcased his dancing and cooking skills on reality television, and recently presented a documentary exploring Donald Trump's appeal in the U.S., which saw him appear in a red leotard wrestling alongside supporters of the president.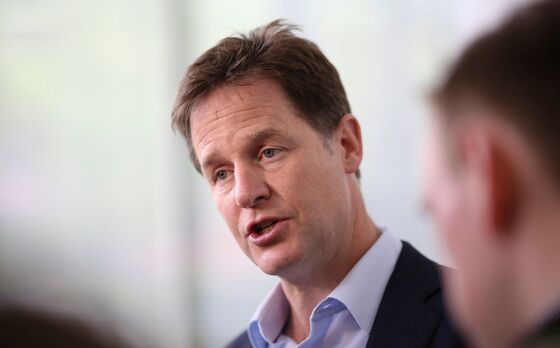 The Liberal Democrat leader saw his party almost obliterated in 2015 and lost his own seat in the snap election called by May two years later. After spending the years since the referendum fighting against Britain's exit from the EU -- he wrote a book called "How to Stop Brexit" -- his move to Facebook this week marks the end of his role in the public debate.