Extent of Claims Backlog Is Unclear, U.S. Labor Secretary Says
(Bloomberg) -- As the number of Americans applying for unemployment insurance keeps running in the millions each week, Labor Secretary Eugene Scalia said it's not clear how much state backlogs contributed to the latest figures.
Heading into the pandemic, many state unemployment offices relied on outdated websites and were severely understaffed for the unprecedented surge in claims. Since March 15, more than 30 million applications for jobless benefits have been reported, leading to filing backlogs across the country. Scalia, in an interview with Bloomberg Television on Thursday, said the department is doing all it can to help the state offices during this time.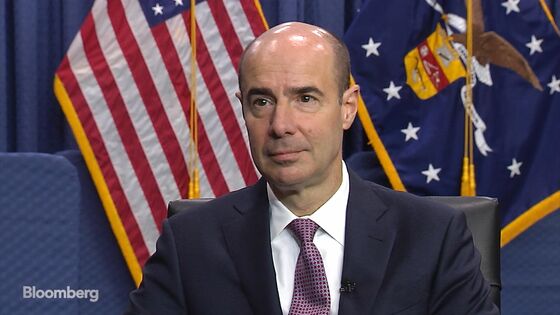 Initial claims have declined for four consecutive weeks, but it's unclear whether companies are still firing employees at a breakneck speed or whether the claims numbers reflect the many Americans still struggling to file claims on overloaded websites and phone lines.
As for the 3.8 million initial claims seen last week, "we don't know the extent to which that reflects a backlog," Scalia said.
Scalia remains upbeat about the labor market's eventual recovery.
"As hard as it is to see these unemployment numbers, we came about this period of unemployment by a very different path than, say the Great Recession, which gives me hope for a very different way out, a quicker way out," Scalia said.