Death Toll in Pakistani Mosque Explosion Increases to 15
(Bloomberg) -- The death toll from a Friday evening explosion at a mosque in the southwestern Pakistani city of Quetta increased to 15, in what the country's military suggested was a targeted attack.
The explosion was carried out by a suicide bomber at a Sunni seminary called Madrassah Darul Uloom Shariah located in the Ghousabad area of Quetta, Shafique Hussain, the city police's sub-inspector, said by phone.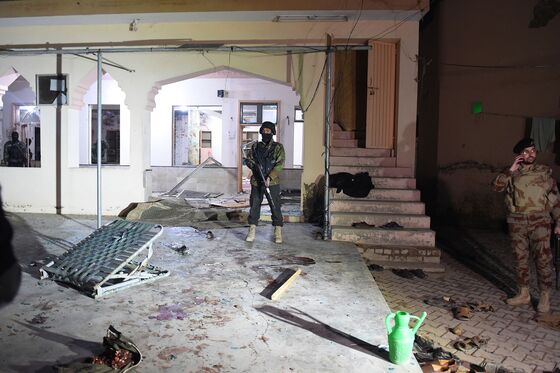 Another 19 people were injured in the blast, said Hussain. There were no immediate claims of responsibility. The death toll will probably increase further, depending on the condition of the injured.
Pakistani Prime Minister Imran Khan took to Twitter to condemn the attack and said he has "demanded" an immediate report.
"Those who targeted innocents in a mosque can never be true Muslim," General Qamar Javed Bajwa, Pakistan's army chief, said in a tweet. Police and the armed forces have cordoned off the area and the injured have been taken to hospitals, the military's press division said.
While security in Pakistan has improved in recent years after a military crackdown against insurgent groups, the unsettled southwestern province of Balochistan, of which Quetta is the capital, is the scene of separatist unrest. The region, which borders Afghanistan, has experienced scores of attacks and bombings in the recent past.