Ex-Premier Calls for Sudan Government to Resign as Protests Rage
(Bloomberg) -- The leader of Sudan's main opposition party joined calls for President Omar al-Bashir's government to resign, as fresh protests roiled the economically troubled African nation.
The Umma Party has agreed with a leading union of professional workers "on how to escalate the protests to pressure the regime to step down," Sadig al-Mahdi, 83, told supporters after Friday prayers in Omdurman, the twin city of the capital, Khartoum. It was the former prime minister's most direct support yet for the nationwide demonstrations that have raged for more than a month.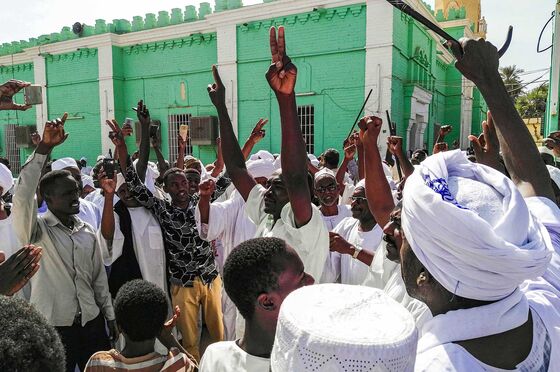 Al-Mahdi, who served as Sudan's premier in the 1960s and 1980s, was ousted in 1989 by a Islamist-backed military coup led by al-Bashir. The new protests that began in December over soaring living costs represent one of the most serious challenges to the president in his three-decade reign.
As protesters took to the streets again in Khartoum and Omdurman on Friday, al-Mahdi said 50 people have died so far in the unrest. The government, which has accused "external forces" of trying to sabotage the country and said elections are the only way to transfer power, has acknowledged 26 deaths.