Ex-Bashir Aide Says Change Possible as Protests Rock Sudan
(Bloomberg) -- A former top adviser to embattled Sudanese President Omar al-Bashir sees a "new spirit" in widespread protests that he said may bring great change to the economically troubled North African nation.
Ghazi Salaheddine Atabani, who quit the ruling party after 2013 protests, said events such as the fall of the Soviet Union are proof that long-standing political systems can suddenly change. While his Reform Now party hasn't urged people to join the street protests or for al-Bashir to end his 30-year rule, it's calling for a transitional government that includes opposition groups.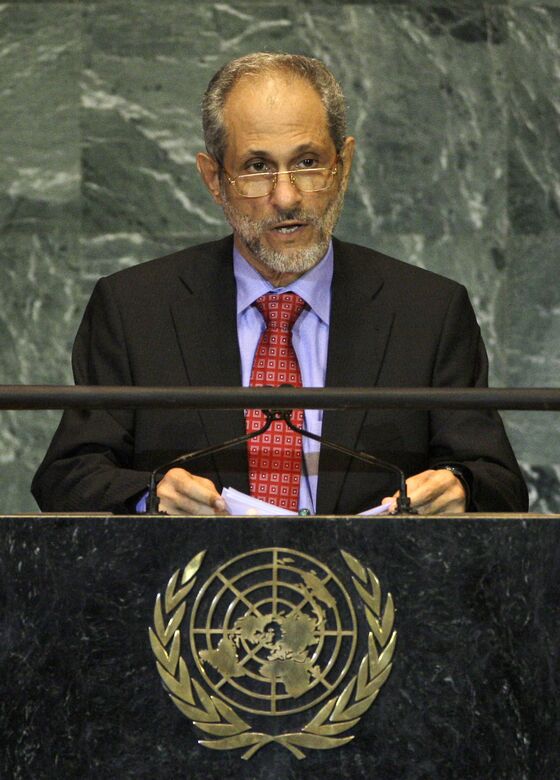 "There seems to be a new national spirit, a yearning for the future," Atabani, 67, said in an interview in the capital, Khartoum. "Somehow hope is beginning to creep again into the hearts and minds of the Sudanese. So things will never be the same -- it's going to be different, and we have to brace ourselves for that, a new phase in our history."
Such a description from an ex-government insider of the demonstrations that have swept Africa's third-largest country points to the challenge facing al-Bashir. The unrest that began mid-December over soaring living costs has been unprecedented in Sudan since he took power three decades ago in an Islamist-backed coup. It's stirred echoes of the Arab Spring that began around 2011.
Sudan's government says at least 30 people have been killed; Amnesty International, which accuses security forces of a "deadly onslaught," has put the toll at more than 40. While blaming foreign powers, the government has acknowledged some economic grievances and says it's been offered financial help from Turkey, Russia and the United Arab Emirates. Inflation is over 70 percent and Sudan devalued its pound three times in 2018.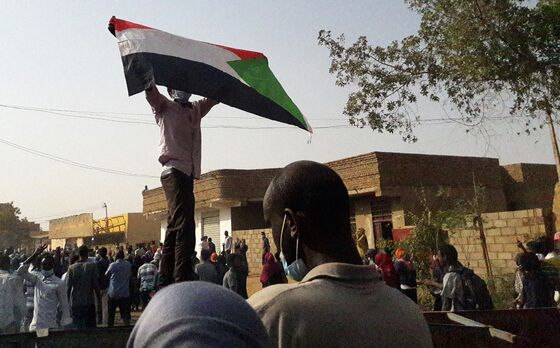 Al-Bashir has repeatedly dismissed calls to step down and said that political change can only come via the ballot box. Sudan is due to hold its next general elections in 2020. Protests flared again Monday in several parts of Khartoum.
"This is a growing phenomenon, it's not receding," Atabani said of the demonstrations. "It has been embraced by the society -- people receive the protesters and supply them with food and drink and support them in general."
"There is a very severe economic situation and what they got from the leadership was just insensitive answers, callous steps taken without any reference, without any kind of sensitivity towards the people," he said.
While the government may garner "bits and pieces" of financial support from abroad, "you can't go on begging forever," he said. "You can't make changes in the economy unless you make changes in politics."
A trained doctor, Atabani was a government minister and political adviser to al-Bashir in the 1990s. At that point, Sudanese authorities espoused a form of hard-line political Islam and for a time hosted Osama bin Laden. He also served as secretary-general of the ruling National Congress Party.
When an insurgency erupted in Sudan's western Darfur region in 2003, Atabani represented the government in peace talks. Al-Bashir was later indicted by the International Criminal Court for alleged crimes against humanity committed by pro-government forces in Darfur.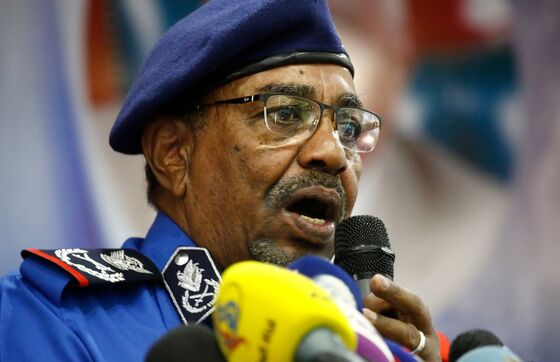 Al-Bashir's supporters in parliament are pushing for the removal of term limits, which would allow the 75-year-old, who's in his final term under a constitution promulgated in 2005, to run for re-election.
Describing al-Bashir personally as "a very pleasant person" with an "unlimited supply of jokes," Atabani said that in the past he'd lobbied the president to permit strengthening parliament and building the nation's institutions to give oversight of the presidency. His suggestions went unheeded.
"We've been trying over the last 30 years to influence his way of thinking, influence the way institutions understood their jobs and behave," said Atabani, whose political party includes other figures from Sudan's 1990s Islamist movement.
"It's not difficult to believe that things can change considerably and remarkably," he said. "Judged on the basis of what the protests have achieved so far," there's "a strong belief that things will change and people will triumph."