Eurovision Gives Israel Controversy and Branding Opportunity
(Bloomberg) -- The Eurovision song contest in Israel later this month is sure to include glam costumes, eager tourists and political controversy. It also will mark a shift in the country's tourism strategy, promoting Tel Aviv as a hotbed of culture and innovation after decades of focusing on religious-based visits.
Delegations from 41 countries will perform May 14-18 when Israel hosts Europe's annual song competition for the first time in a generation. With about 10,000 tourists due, the event is expected to inject some $10 million into the local economy.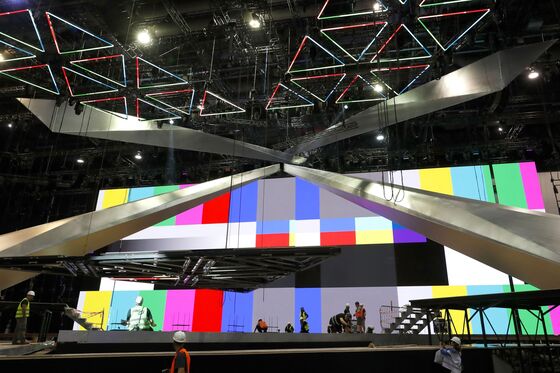 Officials see the event as a proving ground for Tel Aviv to develop new forms of tourism.
"The biggest impact we believe it will bring is the after-effect," said Diklah Cohen Sheinfeld, chief of staff to the director general at Israel's Tourism Ministry. "They're ready to showcase Tel Aviv as a city that can host major events."
Israel enjoyed a record tourism year in 2018 with more than 4 million visitors. Tel Aviv attracted 1.85 million visitors and expects to reach 2 million this year, according to the municipality.
The last two times Israel hosted Eurovision, in 1979 and 1999, the show was in Jerusalem. This time, amid the backlash over the U.S. embassy move to Jerusalem, which helped scuttle a high-profile soccer match last summer with Lionel Messi and Argentina's national team, Tel Aviv got the nod.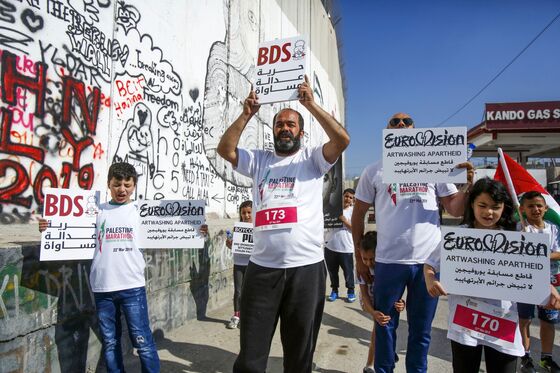 Some Palestinian supporters, including former Pink Floyd frontman Roger Waters, have called to boycott the show -- sparking a counter-petition signed by Israeli-born bassist Gene Simmons of Kiss, among others. Eurovision performances are meant to be apolitical, but some delegations have hinted they may use the stage to criticize Israeli policy toward the Palestinians.
The lead-up to the event also has been hit by reports of muted demand for tickets.
The contest follows a campaign to promote Tel Aviv as a "city break" for European travelers -- a nearby destination they can visit in a weekend. That contrasts with past efforts focusing on Israel's religious and historic sites, where a trip might last a week or two in the company of a tour guide.
"The government and the Ministry of Tourism are pushing Tel Aviv like it was never promoted in the past," said Oded Grofman, director general of the Tel Aviv Hotel Association. "Most of the events we have here are like 500 or 1,000 people, so this is on a different scale. For us, it's like hosting the Super Bowl."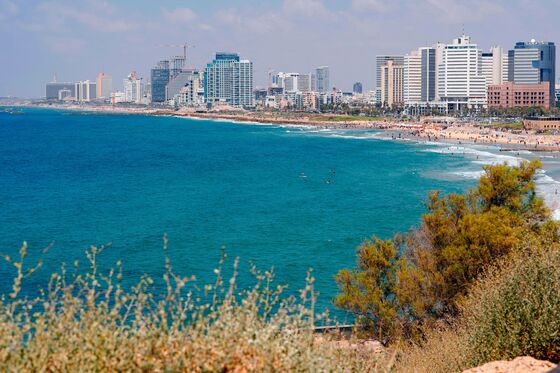 Israel has ground to make up on hosting large events, ranking 59th in the world according to a report from the International Congress and Convention Association. Security concerns and limited infrastructure have held Israel back, Cohen Sheinfeld said.
The government is spending to change that, with the Tourism Ministry doubling its annual budget since 2015 to 1.1 billion shekels ($303 million). Tel Aviv hopes to attract events in technology and innovation, where Israel is a global leader.
Ahead of Eurovision, major investments have been made to boost tourism and highlight the city's attractions. A range of new lodgings are opening, from Brown Hotels' $50 capsule rooms to apartment suites at The Levee that can cost $7,000 a night. The city is putting up new signage and a website to appeal to tourists, while Expo Tel Aviv, which will host the contest, has spent 8 million shekels on improvements.
With more than 200 million people expected to watch the broadcast, organizers want to position Tel Aviv as a hip beach town with a thriving business scene.
"It's like another Barcelona on the other side of the Mediterranean, with an edge of politics," said Mati Broudo, owner of Hotel Montefiore, a boutique lodging in the city center.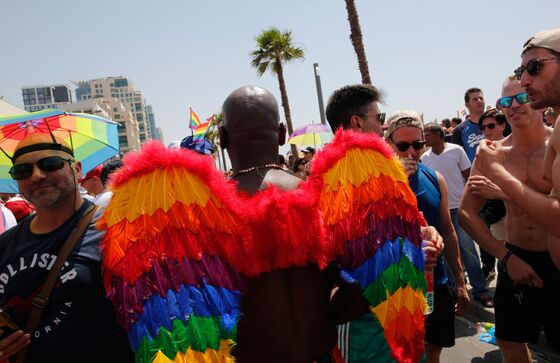 The contest also plays to one of Tel Aviv's tourist strengths -- its reputation as one of the world's most gay-friendly cities. Eurovision falls just weeks before the city's annual pride parade, which also draws thousands of visitors.
"In the past it was always about Jerusalem," Tali Ginot, director of sales and marketing for the InterContinental David Tel Aviv, said of Israeli tourism efforts. "Now they realize Tel Aviv can be a moneymaker."