Juncker Assumes A Brexit Divorce Deal Will be Done
(Bloomberg) -- The chances of getting a Brexit deal have increased over the past few days, European Commission President Jean-Claude Juncker told Austrian newspapers in an interview released on Saturday.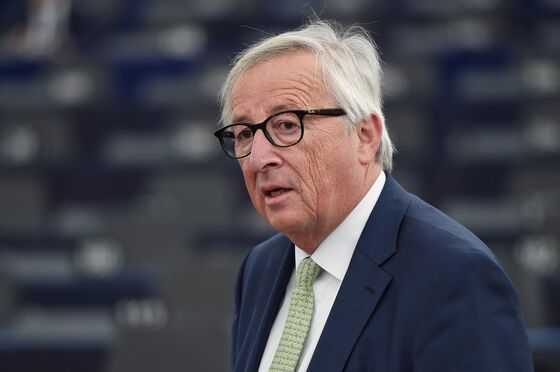 In the interview, which was conducted on Thursday while Juncker was in Vienna, the bloc's top official reiterated that a "no deal" scenario would be bad for both the U.K. and the EU.
"I have reason to believe that the potential for the two sides to converge has increased in the past days," Juncker said. "But it's not yet clear whether we'll get a deal in October. If not, we are going to do it in November."
The two sides are hoping to make progress on the thorny issue of the Irish border in time for a summit on Oct. 17 and then seal the broader agreement a month later. Then it would go to the U.K. Parliament for approval, where Prime Minister Theresa May faces challenges from across the chamber.
The EU is expecting the U.K.'s new proposal on the Irish border to land next week. The European Commission already has a good idea what might be in it, and expects to be able to respond to it positively, according to people familiar with the situation. Negotiations will continue this weekend, and Brexit Secretary Dominic Raab is due in Brussels next week.