May's Brexit Options Narrow After EU Tears Up Her Customs Plan
Theresa May's Brexit options are narrowing.
The European Union rejected a key part of her proposal for a trade deal with the bloc on Thursday, sending her back to the drawing board with just 12 weeks to go until a divorce deal is meant to be signed.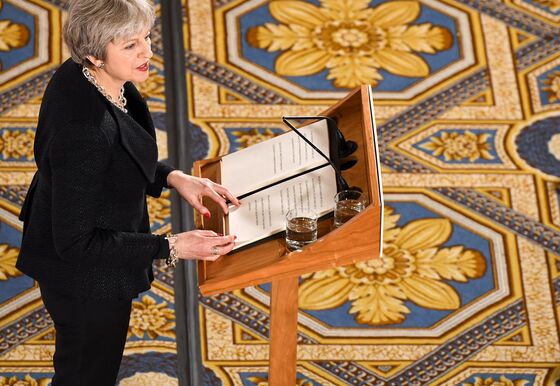 May thought her customs proposal was the best hope of getting a Brexit deal she could also sell to a divided Parliament in London. But in a blunt and public critique, chief EU negotiator Michel Barnier said he will never accept her plan.
Now, she's boxed in, with all options bringing the risk of her being ousted, and increasing the chances of Britain tumbling out of the bloc with no deal at all.
Barnier even suggested one way out of the impasse would be for the U.K. to stay inside the EU customs union, though that would enrage parts of her Conservative Party and mean May having to renege on her repeated promises to leave it.
"I have always said the EU is open to a customs union," Barnier told reporters as he stood next to U.K. Brexit Secretary Dominic Raab in Brussels in the first full news conference the two have held since the minister took over from David Davis on July 9.
Staying inside such an arrangement is the official policy of the U.K.'s main opposition Labour Party, and is favored by the pro-EU members of May's party who have rebelled against her. That makes Barnier's suggestion particularly provocative.
On July 12, May put forward a model under which the U.K. would collect the EU's tariffs on goods entering the country, as part of a plan to keep trade with the bloc flowing freely after the split. But Barnier said the EU would never allow a non-member to collect its tariffs.
The pound weakened on Barnier's comments and was little changed in early trading on Friday.
If the premier can't persuade her own members of Parliament to back an agreement, the U.K. will be on course to crash out of the bloc with no deal on March 29 next year. Equally, unless she can agree to a blueprint that the EU also accepts, she won't have any deal to sell at all.
The most important negotiations have virtually stalled and both sides have stepped up "no-deal" contingency planning.
For his part, Raab put a more positive gloss on the state of play in negotiations. "We've got a template for a good relationship," he said of May's blueprint. A U.K. official was also upbeat, saying that on the contentious issue of the Irish border, there's been a change in tempo and while the EU has questions, "they are now playing on our turf." The border issue is the most important stumbling bloc to getting a deal later this year.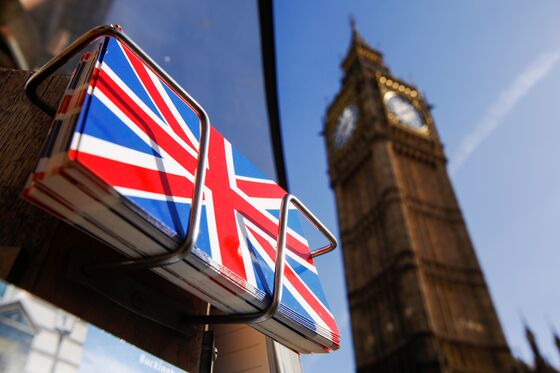 Raab said the Brexit negotiations will resume in mid-August, with weekly discussions from then onward in order to "clear away all the obstacles that lie in our path."
Both sides say they want to finalize a deal in October to give the U.K. and European parliaments time to approve it before Britain's departure from the EU eight months from now.