EU Needs Majority Voting, Germany's Altmaier Tells Newspaper
Germany's economy minister says the European Union is in need of closer collaboration and more effective decision making.
The principle of unanimity is "much more often a crippling millstone than it is a safeguard against individual member states being outvoted," Peter Altmaier told newspaper Bild am Sonntag in an interview.
After the first stage of Brexit and given global trade disputes, the EU should consider giving new weight to the principle of majority voting.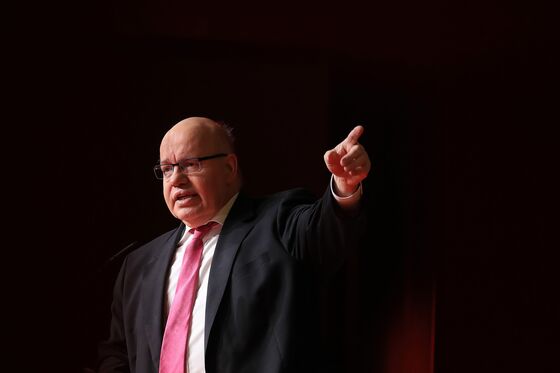 "I am in favor of majority decisions at European level on practically all political issues," Altmaier said. "If a state has major problems, it can submit its concerns to the European Council -- the principle of unanimity still applies there."
With the U.S. moving away from being a global mediator and becoming a party to many disputes, Europe must take greater care of its own security concerns, Altmaier added. Cooperation inside the EU is "still far from being as close as it should be," he said, referring not only to foreign and security policy but also human rights.
After the murder of the Saudi journalist Jamal Khashoggi Altmaier said he would have preferred a common European position regarding weapon exports to the country.