Erdogan Threatens Action Against U.S.-Backed Kurds in Syria
(Bloomberg) -- Turkey can't stand idly by while being menaced by U.S.-backed Kurdish fighters in Syria, President Recep Tayyip Erdogan announced Tuesday as the country's National Security Council said Turkey will exercise its right to self defense against threats emanating from Syria.
Turkey is outraged by a recent U.S. decision to establish observation posts in northern Syria, which Washington says are meant to warn Turkey of any dangers heading its way. Erdogan, however, sees the move as protecting Kurdish YPG militants Turkey classifies as terrorists for their ties to the separatist PKK group, which has battled the Turkish military for decades in the country's southeast.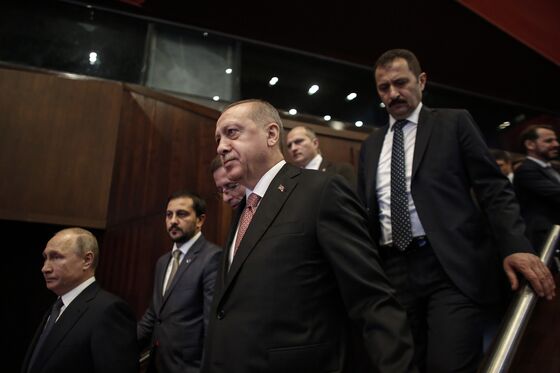 Defense Secretary Jim Mattis said last week that the U.S. will place observation posts in several locations along the Turkey-Syria frontier to address Turkey's security concerns and make sure that the YPG forces aren't drawn off the U.S.-led fight against Islamic State in Syria's south. The U.S. backs the YPG fighters as the main bulwark against the extremist group.
"Those who call themselves our ally and strategic partner have an opportunity to carry our relations to the future," Erdogan said in a televised address to his party in parliament. "If they revert from protecting terrorists that are targeting our country, then we will understand that they are siding with Turkey. Otherwise we will do whatever is necessary for our own sake."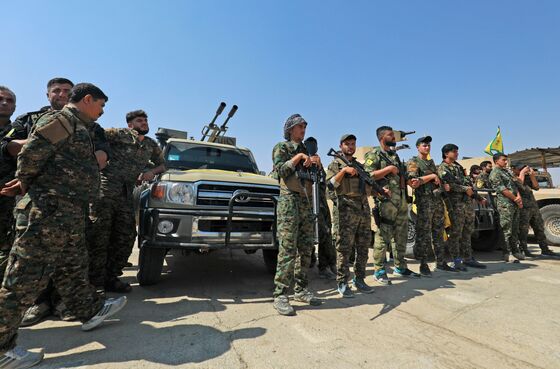 Erdogan said before chairing a five-hour National Security Council meeting that the time in which Turkey "will crush the terrorists is very near." The council said in a statement that the failure by some countries to brand the YPG as a terrorist organization was seriously damaging the global fight against terrorism, adding that the biggest threat to a political solution in Syria was emanating from the east of the country, controlled by U.S.-backed Kurdish forces.