Erdogan Signals Lasting Turkey Role in Syria Amid U.S. Confusion
(Bloomberg) -- Turkish President Recep Tayyip Erdogan signaled a lasting role for his country's forces in neighboring Syria as Donald Trump's national security adviser prepares to clarify for officials in Ankara the administration's position on a U.S. troop withdrawal that's generated confusion.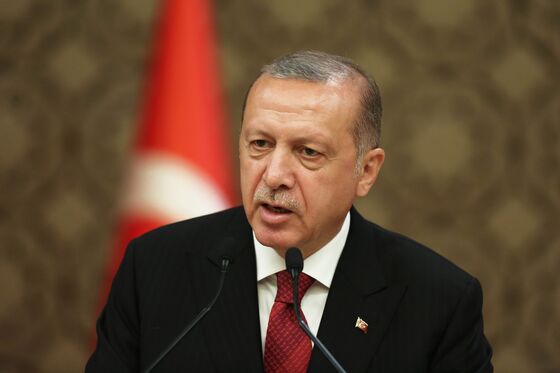 Erdogan, writing in the New York Times on Monday, laid out an agenda for Turkey's forces in Syria that he said will include an "intensive vetting process to reunite child soldiers with their families," oversight of the creation of local governing councils and serving as an intermediary between the U.S. and Russia in ending the eight-year-old Syrian civil war. The goal is to ensure that Islamic State doesn't resurrect itself, he said.
"A military victory against the terrorist group is a mere first step," Erdogan wrote. "The lesson of Iraq, where this terrorist group was born, is that premature declarations of victory and the reckless actions they tend to spur create more problems than they solve."
Erdogan's statement comes as U.S. officials add caveats and conditions to Trump's abrupt announcement last month that he intends to withdraw American troops from the conflict. National Security Adviser John Bolton is in Turkey and will meet with officials Tuesday. He said Sunday that that American forces would remain in Syria until Islamic State is defeated, though Trump initially signaled that troops would be coming home soon.
Now, it's not clear when U.S. forces will leave and officials have repeatedly said there's no firm timeline for withdrawal.
Bolton also said that the Trump administration will demand assurances from Turkey that it won't attack the U.S.'s Kurdish allies, who are viewed as terrorists by Erdogan's government.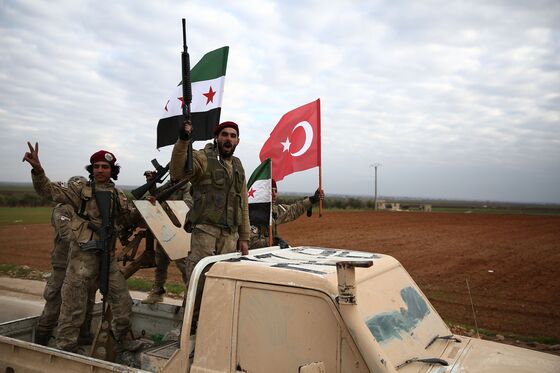 Referring to Kurdish fighters, Secretary of State Michael Pompeo said Monday on CNBC that Erdogan had promised Trump during a phone call that Turkey "would ensure that the folks that we'd fought with, that had assisted us in the counter-ISIS campaign would be protected."
Addressing the future of Kurds in Syria, Erdogan said Turkey would help create a "stabilization force featuring fighters from all parts of Syrian society."
"Only a diverse body can serve all Syrian citizens and bring law and order to various parts of the country," Erdogan wrote. "In this sense, I would like to point out that we have no argument with the Syrian Kurds."
But Erdogan also said that only "individuals with no links to terrorist groups will be eligible to represent their communities in local governments," which would appear to rule out a future role for the U.S.-backed fighters that he's branded as terrorists.