Erdogan Sets Up New U.S. Clash With Vow to Strike Kurdish Allies
(Bloomberg) -- President Recep Tayyip Erdogan put Turkey on course for another clash with the U.S. by threatening to start a military operation within a few days targeting America's Kurdish allies in northeastern Syria.
Shares in Istanbul plunged after Erdogan's comments on Wednesday. Tensions between the two NATO allies have been a key driver of this year's slump on Turkish financial markets.
Turkey sent troops into northwestern Syria last year to drive out Kurdish fighters it views as closely linked to autonomy-seeking militants at home. There were no U.S. forces in that part of the country, but Erdogan has repeatedly threatened over recent months to extend the offensive east of the Euphrates River.
The Kurdish group in Erdogan's cross-hairs, known as the YPG, has been fighting Islamic State in coordination with U.S. forces, and it has received American support in the form of cash and weapons. Ankara says the organization is an affiliate of the PKK, designated a terrorist group by both Turkey and the U.S.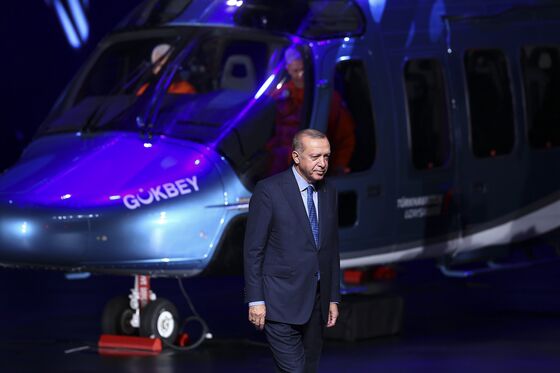 "We have made our warnings and completed our preparations," Erdogan said in a speech in Ankara. He said a recent U.S. decision to set up observation posts in northeast Syria aims "not to protect our country from terrorists, but to protect them from us."
Turkish forces would ensure American soldiers weren't targeted in the operation, Erdogan said.
A U.S. official, speaking on condition of anonymity because discussions between the countries aren't public, said that unilateral military action in that part of Syria by any party would be unacceptable, and that the only way to address security issues of mutual concern is through collaboration between Turkey and the U.S.
The U.S. said last month that it was establishing the observation points to deter Islamic State fighters that try to flee the middle Euphrates River valley into Turkey. It's also emphasized that its Kurdish allies are critical to finishing off the remnants of Islamic State.
The Kurds are "involved in a very, very tough battle," said James Jeffrey, the U.S. special representative for Syria engagement, said Dec. 3. "We think that we'll be able to finish the job in the months ahead, but there's very heavy fighting there and we're putting a lot of our own effort and the effort of our friends and allies and partners into it."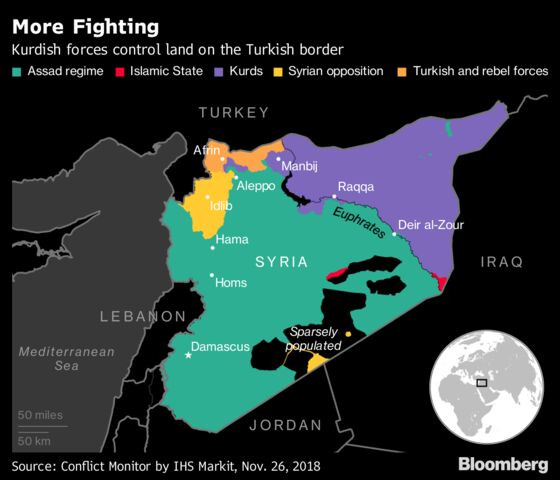 The lira weakened to a session low against the dollar after Erdogan's announcement, later rebounding to gain 0.3 percent. The Turkish currency has been among the world's worst performers this year, partly due to escalating tensions with the U.S. on a range of issues, from Syria policy and Erdogan's growing ties with Russia to Turkey's detention of an American pastor.