Turkey's Erdogan Promises Details on Khashoggi Case for Tuesday
(Bloomberg) -- Turkish President Recep Tayyip Erdogan said he'll "go into details" about the death of journalist Jamal Khashoggi at meeting of his AKP party's parliamentary group on Tuesday, Haberturk newspaper reports.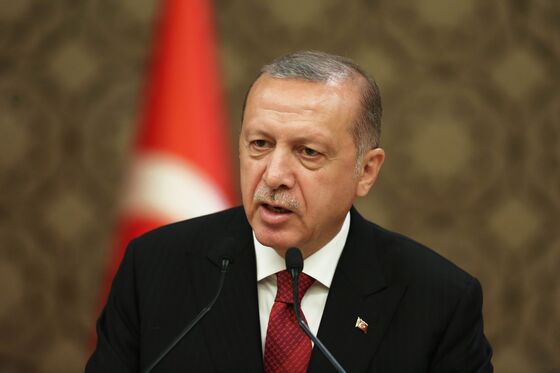 "Why did 15 people come here, why did 18 people get arrested?" Erdogan said in an Istanbul speech quoted by Haberturk. "All of this must be explained with all details."
Separately, Istanbul's chief prosecutor called 28 more Saudi consulate staff, including Turkish and foreign nationals, to give testimony on Monday in the Khashoggi's case, TRT World News said in tweet, citing unidentified sources familiar with matter.
The prosecutor last week heard from 15 consulate employees, who were taken as "witnesses," according to the Anadolu Agency news service in a report on Friday.