Erdogan Gets Emergency Powers Over the Turkish Economy 
(Bloomberg) -- President Recep Tayyip Erdogan was granted emergency powers that give him broad authority to act when Turkey's financial stability is deemed to be under threat.
Parliament voted late Wednesday to authorize Erdogan to take all the necessary measures in case of a "negative development" that could spread across the entire financial system. It also approved the formation of the Financial Stability and Development Committee that will work to coordinate efforts against risks to financial stability and security, according to the law, set to go into effect following the president's approval.
Turkey is strengthening its defenses six months after the lira's crash rippled through the economy. The currency crisis and the consequent spike in borrowing costs are proving nearly as damaging as a failed coup attempt two and a half years ago, which required a state of emergency that wasn't lifted until last July.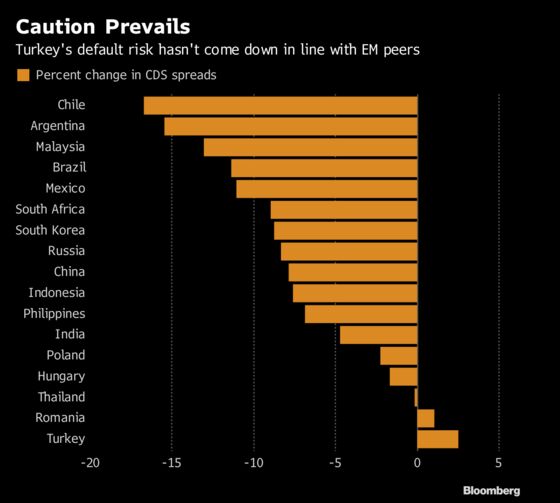 Under the law, "the president is authorized and responsible for implementation of all measures beyond the powers" of members of the Financial Stability and Development Committee, which will be formed under the supervision of the Treasury and Finance Ministry.
Long known for his unorthodox view that rate hikes only lead to faster price gains, Erdogan is assuming broader powers ahead of municipal elections in March as the country careens toward its first recession in a decade. Turkey's economy is still reeling from the currency meltdown that the authorities blamed on a foreign conspiracy amid a diplomatic crisis with the U.S.